This post may contain affiliate links. This means I may receive a small commission if products are purchased through them. All opinions are honest and remain my own.
When I was growing up, one of my weekly chores was to vacuum the couches and upholstered chairs to get all the cat hair off. With three cats in the house, it was quite a tedious task and one that I look back on with lament. If only I had known then all the cat hair hacks that I do now! In this article I'm going to talk about the best furniture fabrics for pet owners. I'll also discuss what fabrics are good for repelling cat hair in general (and which ones are the worst!)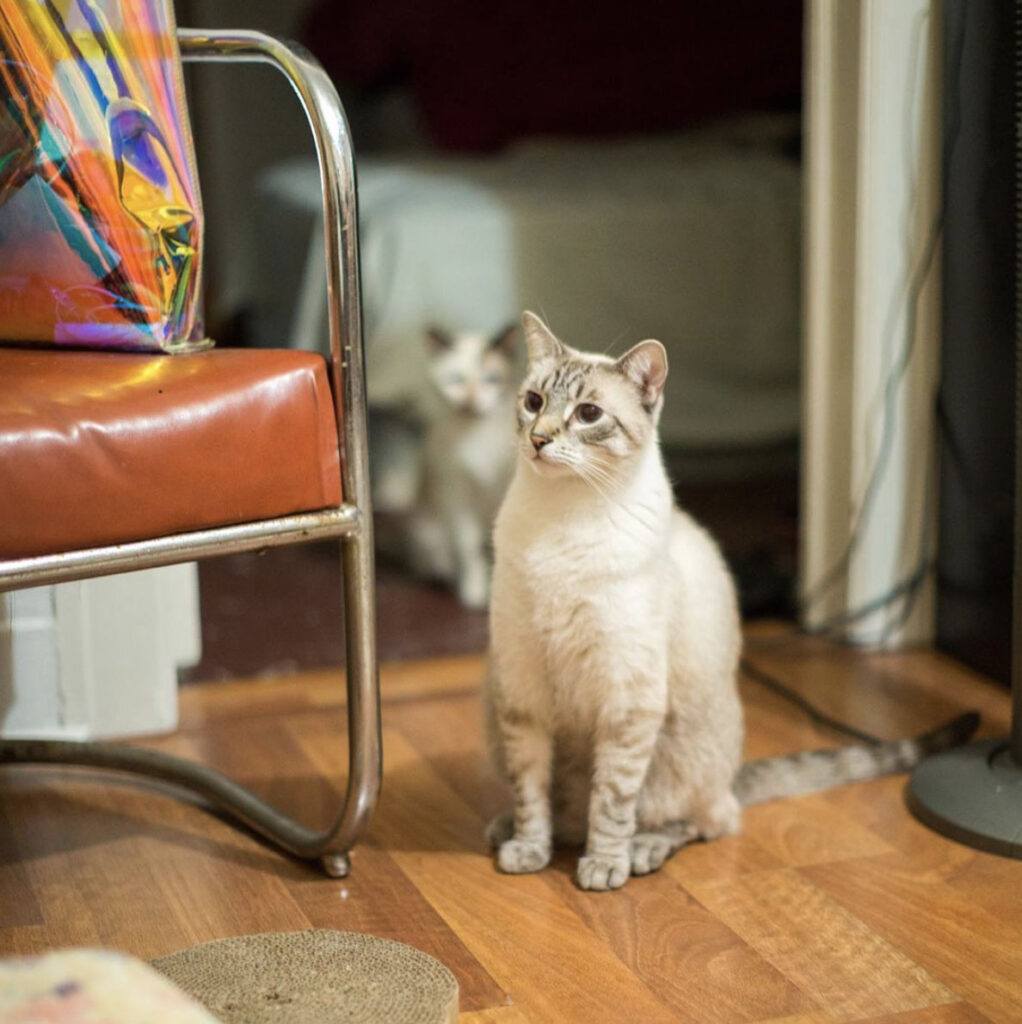 Why are some fabrics better than others?
When trying to understand what fabrics are best for keeping cat hair off your furniture and clothing, keep in mind that there are qualities to each material that will factor in to whether it is good or bad for pet hair. With the array of fabric blends on the market these days, it can get very confusing. Are synthetic fibers better than natural? Is a rougher fabric better than a softer one? There isn't always a clear, cut and dry answer because it depends on the exact fabric in question, but there are general guidelines you can follow and characteristics to consider.
Qualities that factor in
The tightness of the weave
The texture of the fabric
How prone they are to static electricity
How easily it can be cleaned
Color
Weave
One of the most important factors in selecting furniture fabric is the tightness of the weave. The tighter the weave, the better. A tight weave works as a shield to help keep cat hair from getting embedded inside. It will also be easier to clean because the loose hairs will be closer to the surface.
Texture
In general, you will want to avoid materials that have a very fuzzy or hairy texture such as wool, fleece, and long-pile velvet. These kinds of surfaces are magnets for cat hair. If texture is what you want, opt instead for more of a visual texture. Low-pile, patterned or subtly textured fabrics are good for disguising cat hair and will make your life easier.
Static
Now, the most notorious character in the battle against cat hair is STATIC ELECTRICITY. It can be a friend, if utilized correctly, like with one of these Purr Padds. These genius pads (which cats LOVE to sit on) use static charge to trap hair and dander to keep it from getting all over the rest of your house. Pro tip: Place a few of these pads around your house to drastically reduce the amount of rogue cat hair.
When it comes to your clothing, furniture, and blankets, you will want to avoid fabrics that are prone to static cling. Polyester is usually very staticky by nature so do yourself a favor and avoid it at all costs. This comforter is made out of 100% polyester and cat hair sticks to it like glue!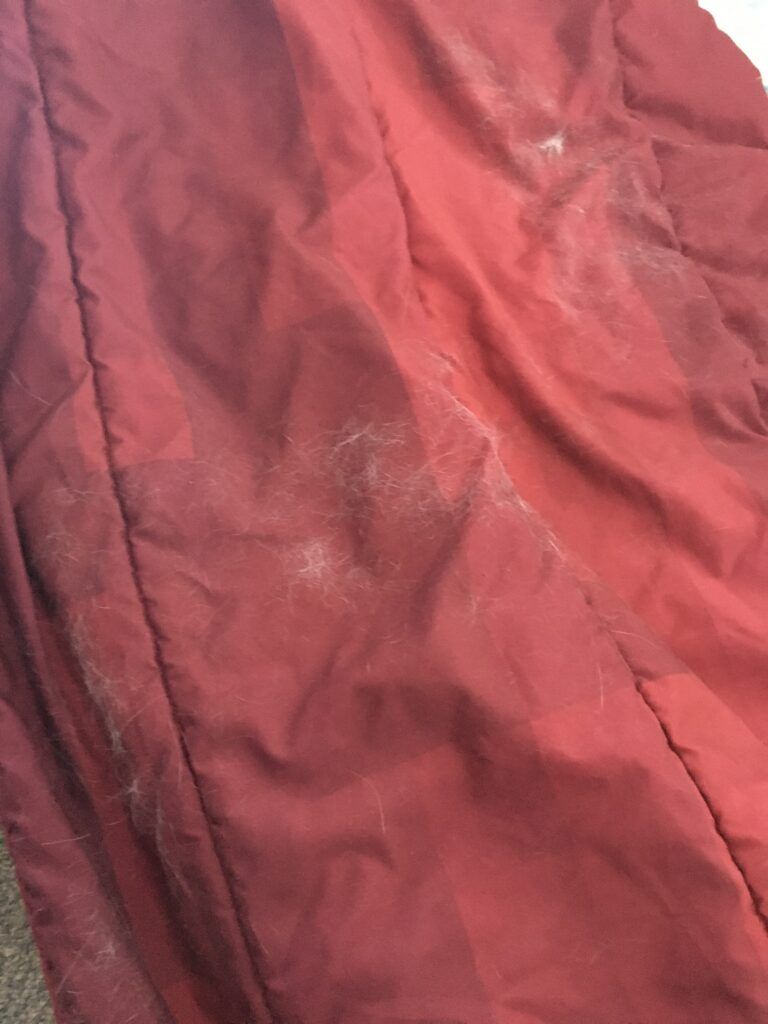 Cleaning
The other big consideration is how easily the fabric can be cleaned and how well it will hold up after being cleaned many times. Silk, for example, usually repels cat hair but it is not very easy to clean.
When purchasing furniture, check the tags for cleaning instructions. The furniture industry uses codes to identify the best cleaning methods for each piece. W means that it can be cleaned with water-based cleaners and foams. Distilled water may also be used. S means that only mild, water-free solvents can be used. S/W means that water-based or water-free cleaning agents are both OK to use. X means that vacuuming or light brushing is the only safe cleaning method. Solvents or foams of any kind must never be used.
Look for the W code, as that will be the best option for a house with pets.
Color
Finally, think about the color when selecting fabrics for your home. Extremes like black or white are generally a bad idea, but of course, that depends on the color of your pet! Still, even if you have a white cat now, you might find yourself with a black kitty in the future so it's probably best to stick with mid tones.
The best fabrics for pet owners
#1 Leather or Fake Leather
Because of its smooth, impenetrable surface, leather will always be the best fabric for repelling pet hair, hands down. It's not without its downsides of course. Real leather is expensive, and many people are against it for moral reasons. But there's no denying that it will never attract pet hair like other materials. It's also easy to wipe clean with a slightly damp cloth.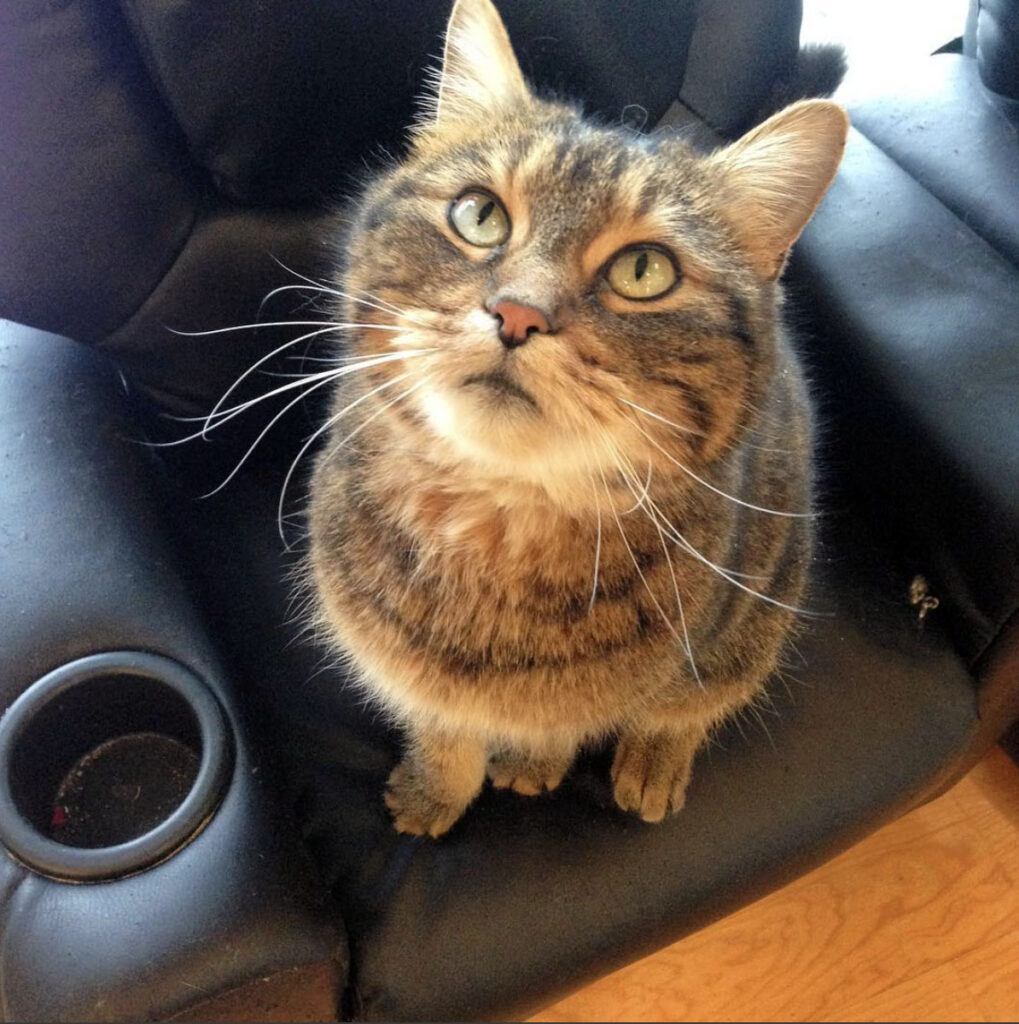 #2 Denim
Denim is a great material for people with pets. It's tough and durable so it holds up well through many washings. The texture and weave of denim keeps cat hair at bay like a pro. Whether it's covering your body or your furniture, denim is one of your best friends in the never ending fight to control animal hair.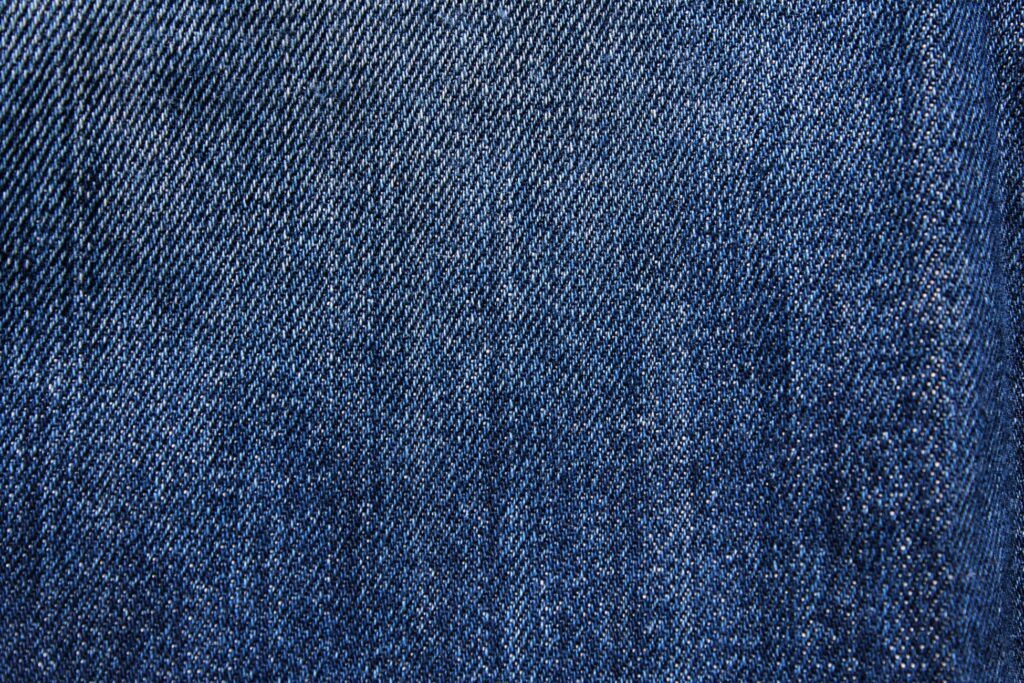 #3 Microfiber
As the name implies, the tiny weave of microfiber makes it an excellent choice for staving off animal hair. Whatever hair accumulates on microfiber is easy to clean off with a lint roller or vacuum cleaner. It can also be spot cleaned with water or other cleaning products. Microsuede, a type of microfiber designed to mimic suede, is recommended as well. But are resilient, yet soft, and make for a comfortable furniture fabric in general.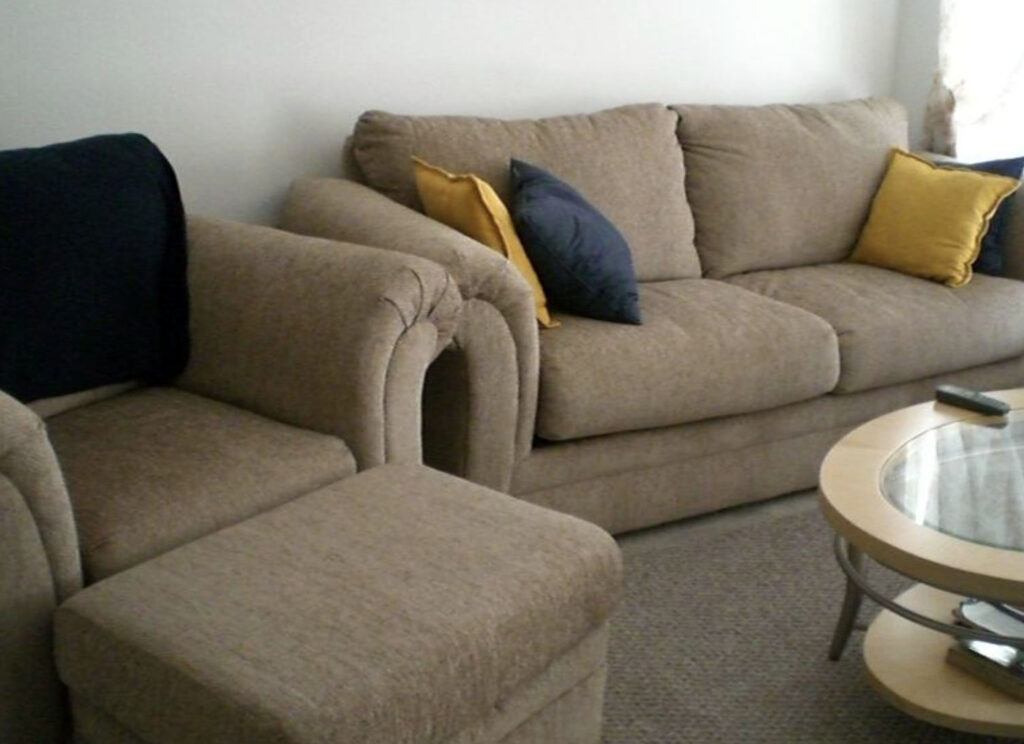 #4 Canvas
Canvas is a great choice for pet owners in much the same way that denim is. Both are tough and tightly woven in a way that doesn't allow pet hair to get stuck deeply in the fibers. A canvas slipcover would be an excellent solution to go over a couch that you are having trouble keeping clean and hair-free.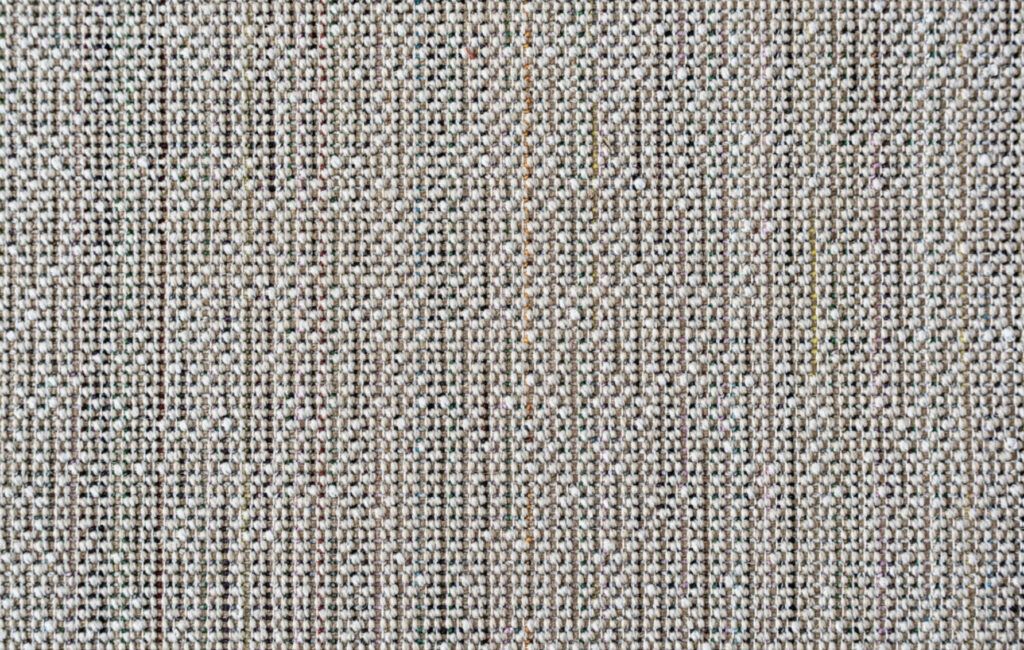 #5 Indoor/Outdoor Furniture
Just because a piece of furniture is marketed as "outdoors" doesn't mean you can't put it indoors instead! There are so many super cute pieces available these days that it might be worth considering. Outdoor furniture would be the ultimate in durability, obviously easy to clean, and the best at resisting scratching. I think this sectional set would look adorable in a casual living room area or a three seasons room.
Which fabrics to avoid if you're a pet owner
#1 Tweed
The reason that tweed is a poor choice for people with pets is because of its open-natured weave. Remember, the tight weave = good, open weave = bad. Hair dust and dander can get trapped inside of tweed, making it almost impossible to clean. The fibers are also easily pulled up by animal claws.
# 2 Silk
Though hair doesn't get get stuck inside of silk, it's still unwise for pet owners to choose it for furniture or upholstery. Silk is fragile, stains easily, and is notoriously difficult to clean. When choosing fabrics that make sense to have around animals, durable = good, fragile = bad.
#3 Velvet
Although velvet is beautiful, it won't remain that way in a house with cats or dogs. The fibers attract animal hair like magnets and trying to separate them can be a nightmare. Remember, fabrics that promote static cling = very bad.
#4 Chenille
Chenille is not a great choice to have around animals for one major reason – the nature of its weave promotes snagging like no other. Chenille comes from the french word for caterpillar, because its rows of looped fibers that literally look like caterpillar fur. This visual texture is actually pretty good at hiding pet hair but the little loops are incredibly easy to pull up, even with trimmed claws. Once the fibers have been snagged, there really is no fixing them.
The Bottom Line
With the amount of fur that most cats shed, some of it is going to wind up on your furniture and clothes no matter what. So by choosing low-static fabrics in a color that makes sense for your pets, have a tight weave, visual texture/pattern, and are easy to clean, you can't go wrong.
For some helpful advice on the best ways to clean pet hair from your home, check out these articles: