At Happy Cat Corner, our goal is to provide you with thoroughly researched information on cat topics so you can make good decisions when it comes to the health and well-being of your feline friends.
Who we are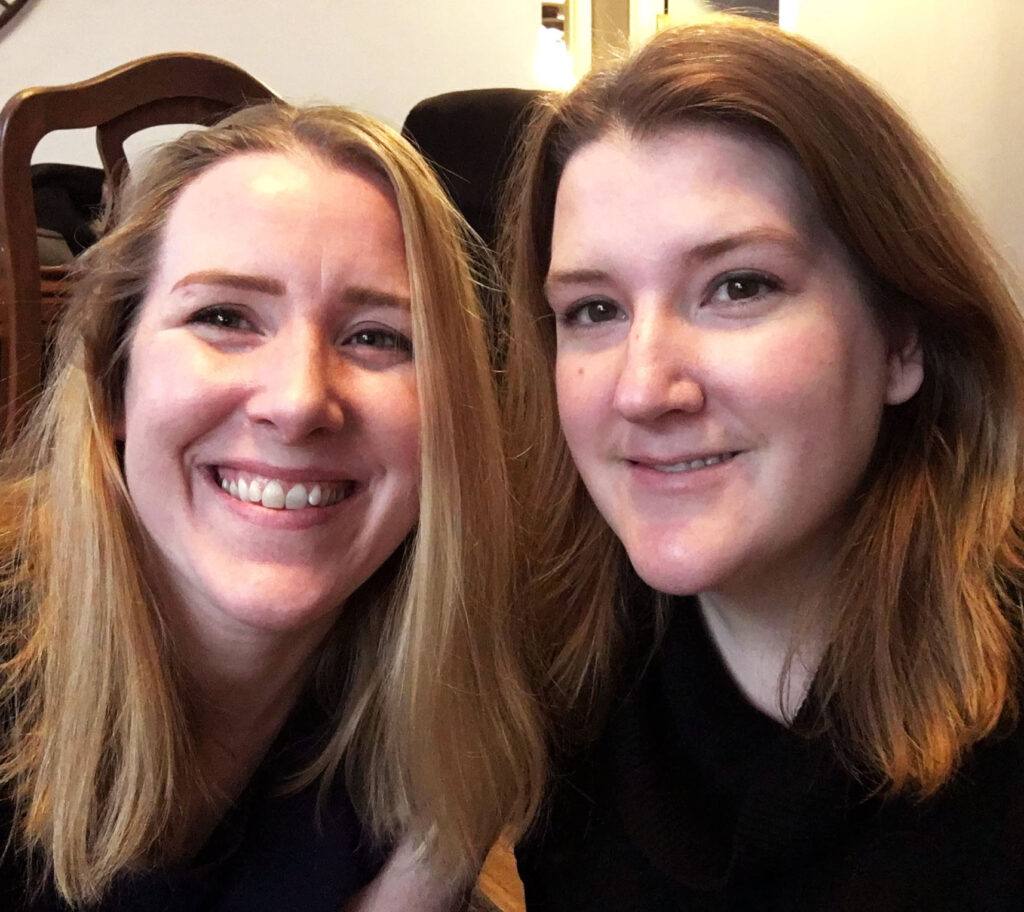 We're Emily and Wendy – sisters, cat enthusiasts, cat guardians, and friends. We each have over 20 years of experience and have lived with 9 wonderful felines throughout the years. We love cats, and genuinely enjoy taking the time to further our knowledge and understanding of all cat related issues.
Between the 2 of us, there are currently 4 cats in the Happy Cat Corner family! Louie, Charlie, Bear, and Chickadee!
Louie and Charlie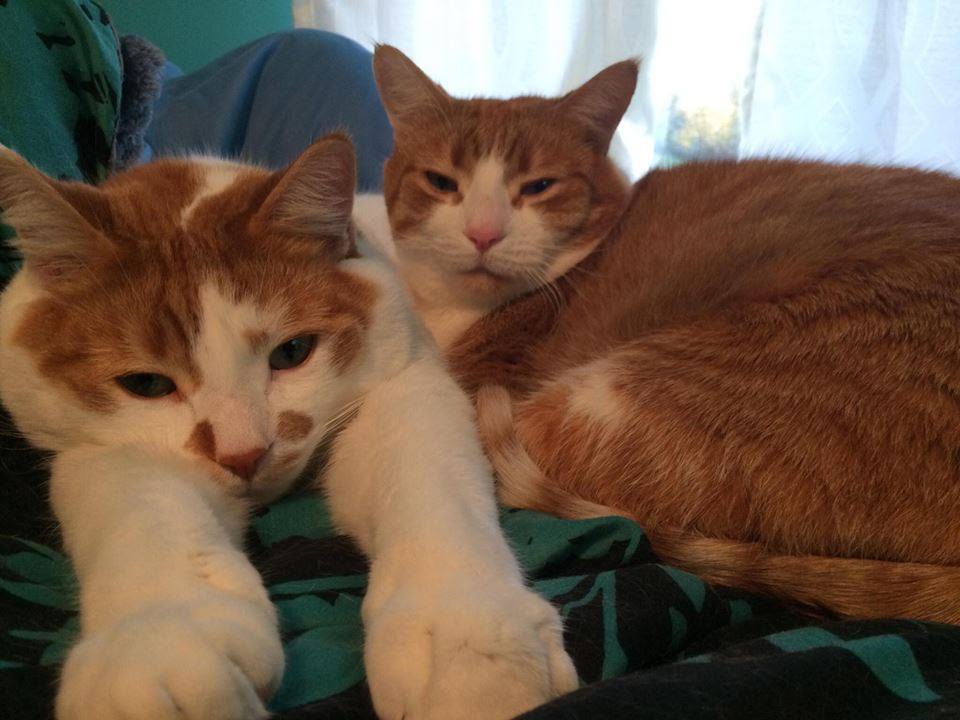 Louie and Charlie are brother cats with a strong bond. Wendy adopted them from her local Humane Society when they were around 6 years old.
Bear and Chickadee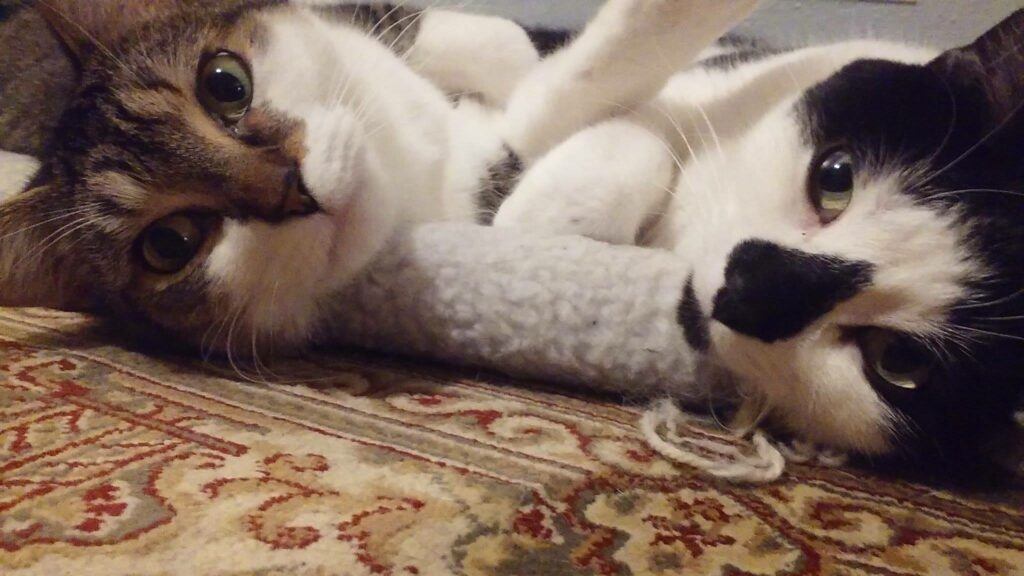 Bear and Chickadee are not siblings but Emily adopted them together when they were about 6 months old. Bear was found as a stray and Chickadee was rescued from a hoarder's home.
Our history with cats
These four certainly aren't our first cats! Our entire family has always been cat people.
You know how there are "cat people" and "dog people" (also cat AND dog people). Well, we are definitely the cat lover family. Mom got us our first kitty when we were in elementary school. Our brother named her Lucretia, which suited her perfectly.
A short time later, we took in a stray cat and somehow came up with the funny name of Chicken.
Unfortunately, Chicken ran away one day. After that, we convinced our parents to let us take in two  kittens from our grandma's farm. Envy and Micki!
We suddenly had a house full of 3 cats!
Between growing up around so many cats, having extended family with cats, and then going on to own cats as adults – we have lots of experience! We appreciate the unique joy and love that cat guardianship brings to so many people.
We created Happy Cat Corner not only to provide information, but also for a sense of support and community for other cat parents.
Never hesitate to contact us with any questions, advice, or just to get in touch. Peace, love, and cats everywhere!