This post may contain affiliate links. This means I may receive a small commission if products are purchased through them. All opinions are honest and remain my own.
Choosing whether or not to adopt a cat is a huge decision. If you've never been a cat guardian before, there are a lot of factors to take into consideration, some of which may not have even crossed your mind. It's important to be well informed before making such a big life change. I'm going to go over the pros and cons of owning a cat so that you know what to expect before deciding to give a cat a forever home.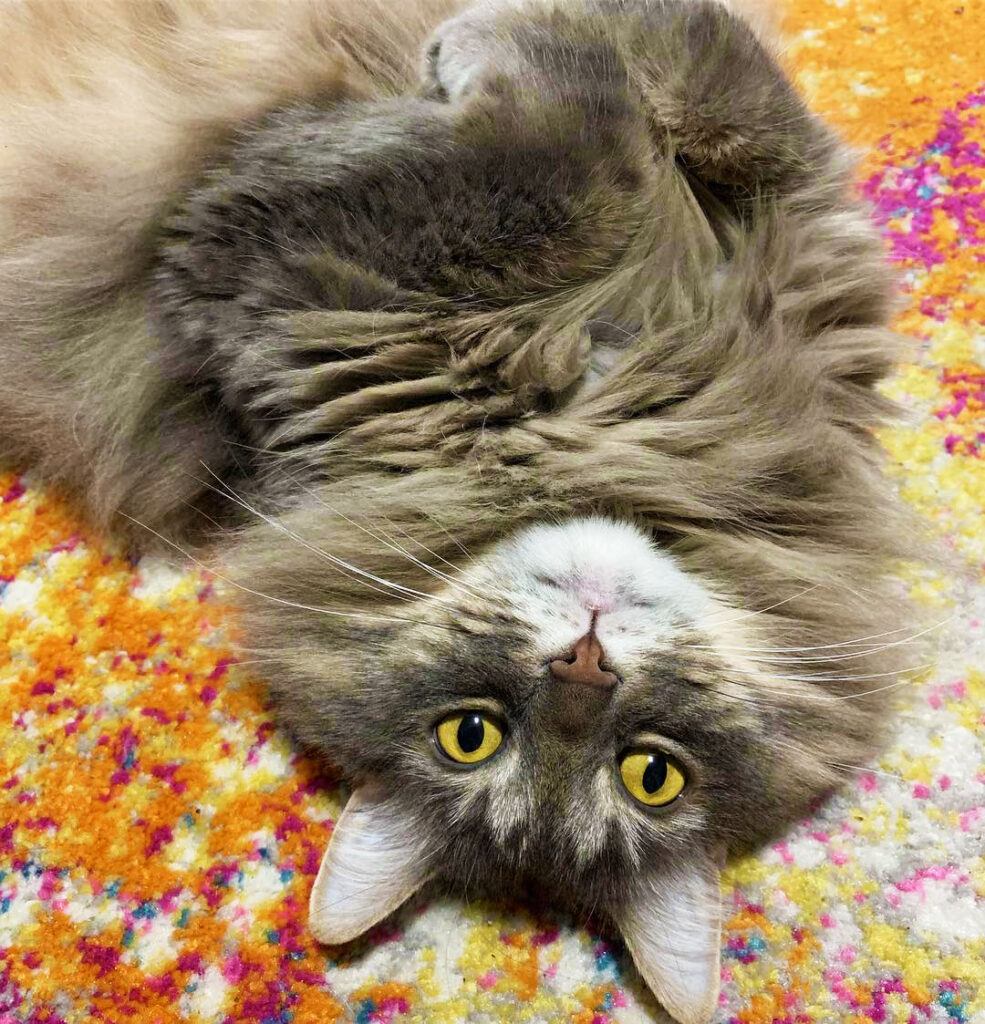 Quick Overview: Pros and Cons of Owning a Cat
| | |
| --- | --- |
| PROS | CONS |
| Love and snuggles | Cat hair on everything |
| Cuteness | Throw up and hairballs around the house |
| Pride of ownership | $$ Extra expenses (vet visits in particular can be pricy) |
| Companionship | Disturbed sleep |
| Fun and entertainment | Furniture scratching |
| Relatively low maintenance (compared to dogs) | You can't (usually) take them places to play with other cats |
| Good for mental health (reduced stress) | Inappropriate elimination (peeing or pooping outside of litter box) |
| Good for physical health (heart health) | Allergies |
| Pest Control inside of house | Killing birds and other wildlife outside of house |
| Endless photo ops | Must make space for litter boxes around the house (and clean every day) |
Pro #1 – Love and snuggles
Having a cat is having another member of the family in your household. The love and affection between a cat and a human is one of the most rewarding feelings in the world (possibly because gaining a cat's love and affection can be notoriously difficult.) Once a bond has been established, many cats develop a routine of snuggling with their owner during certain times of day, or when they are in certain moods. And, as any cat person knows, having a cat choose you to come and curl up on is a wonderful feeling.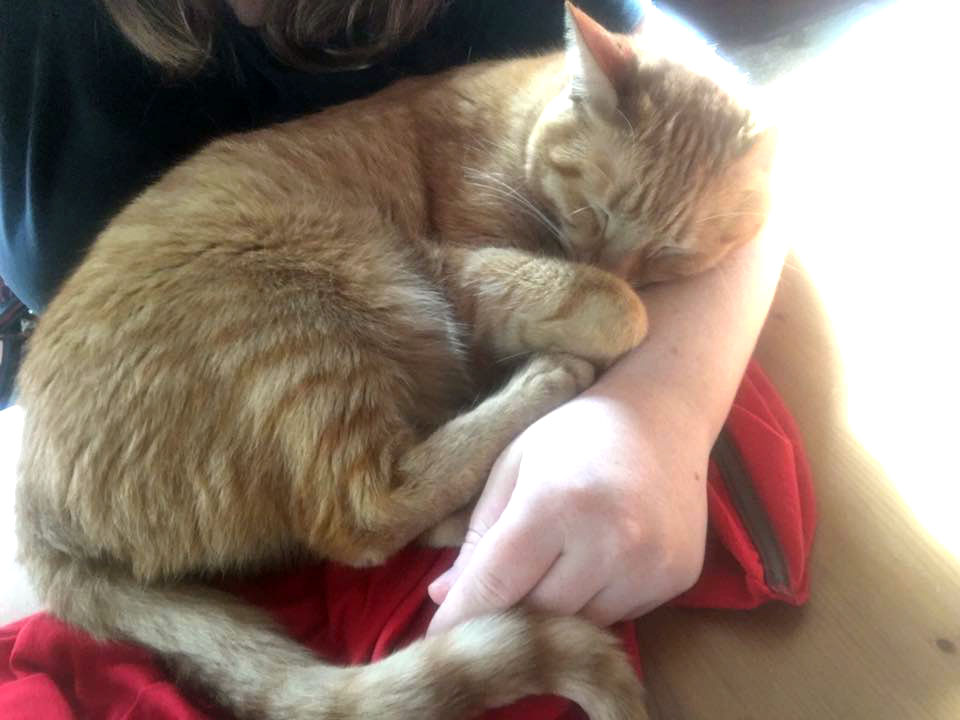 Con #1 – Cat hair on everything
Unfortunately, along with snuggles comes cat hair on your clothing. Cat hair on the furniture. Cat hair on the drapes. Cat hair floating around in clumps on hardwood floors. Cat hair on pretty much everything. Of course there are simple ways to combat this including:
Invest in a good vacuum cleaner
Keep lint rollers handy around the house
Groom your cat with a cat brush once a day
Pro #2 – Cuteness
One of the best parts of having a cat is the overwhelming cuteness that you are consistently exposed to. They are always coming up with funny positions to sleep in, making strange little sounds, getting adorable looks on their faces, and doing all kinds of unexpected cute things to brighten up your day.
Con #2 – Throw up and hairballs around the house
It is not unusual for cats to throw up or get hairballs on a fairly consistent basis. One common example of this is when cats eat too much too quickly and then immediately regurgitate their food. This can be especially frustrating for pet owners who just spent a good chunk of their paycheck on expensive gourmet cat food. One product that might help with this is a cat maze food bowl, which is designed to help the cat eat slower and avoid gulping the food down.
Hairballs form as a result of a cat's grooming process and are pretty common, but many cats don't have an issue with them at all. Like just about everything to do with cats, it's just going to depend on the individual cat because they are all quite different.
Pro #3 – Pride of ownership
One thing you may have noticed about cat owners is that we are all exceedingly proud of our fur babies. We love to talk about them and share pictures of them. We observe and learn their every little nuance. We anticipate their behavior and experience joy when they do something even cuter or funnier than usual. The pride that comes along with having a cat is definitely a positive part of the experience.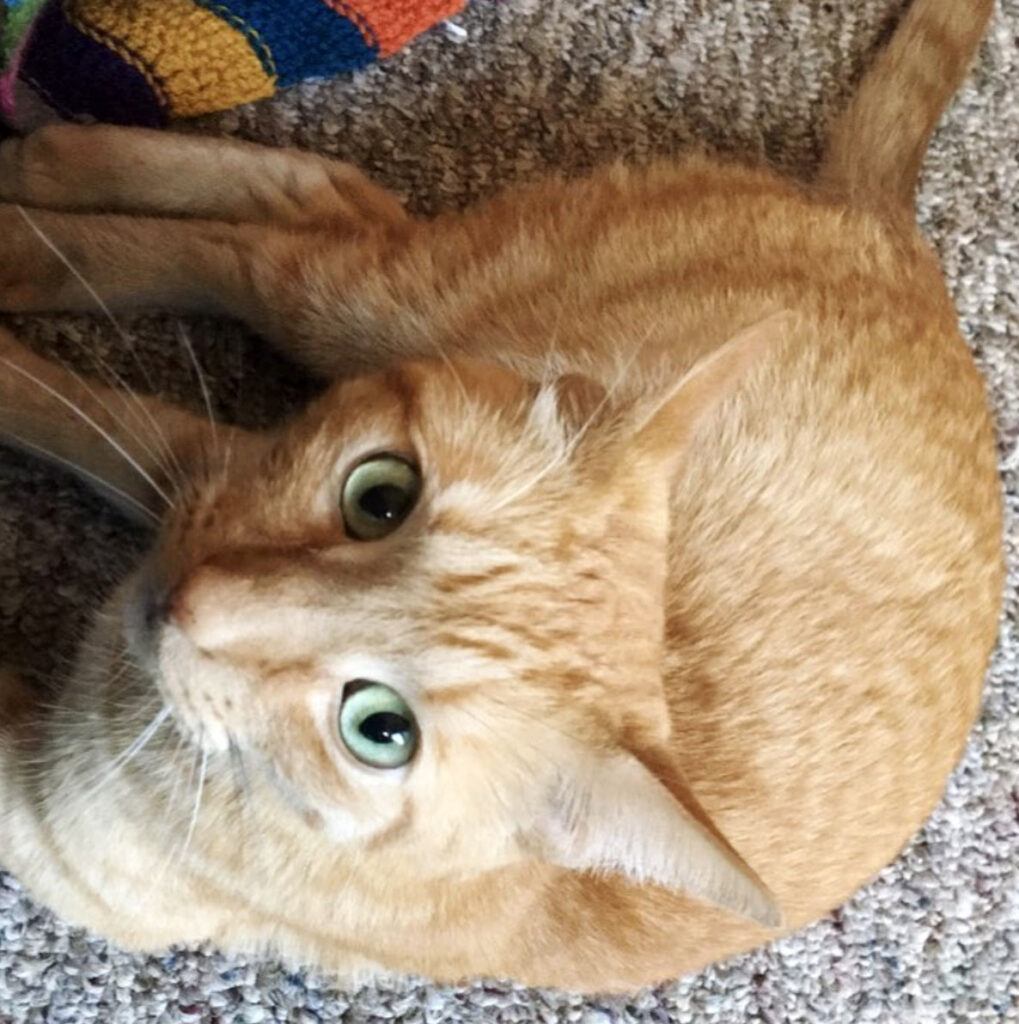 Con #3 – Extra expenses
The expenses involved with owning a cat can vary along the timeline of her life. Near the beginning, it will be quite easy for expenses to add up as you accumulate the essential items involved in feline guardianship – cat food, cat litter, litter pans, scratching posts, toys, etc. See my sister's article here for a checklist of essential items. It will also be necessary to take your cat to the vet when you first adopt her to make sure she is in good health and has all of her shots.
During the middle years, the expenses may even out a bit and mostly involve the basics (food, litter, etc) BUT it will depend on how much of a "stuff" person you are. There are zillions of cat products out there, and the amount that you buy will be totally up to you and what you think your cat needs.
Just as in humans, the later years of a cat's life (they can live to be around 20 years old) may involve extra medical expenses. When my Bela was in her later teens, she developed quite a few health problems and the amount I spent on her at the vet skyrocketed. You may luck out with a cat that never develops any serious health issues, but it is something that you should have enough money set aside to deal with just in case.
Pro # 4 – Companionship
Cats make great companions, especially for people who tend to be more introverted. Their presence brings warmth and life into any home. Cats who are fond of their human guardians have a tendency to follow them around the house, sit with them while they are relaxing, and sometimes sleep cuddled up with them at night.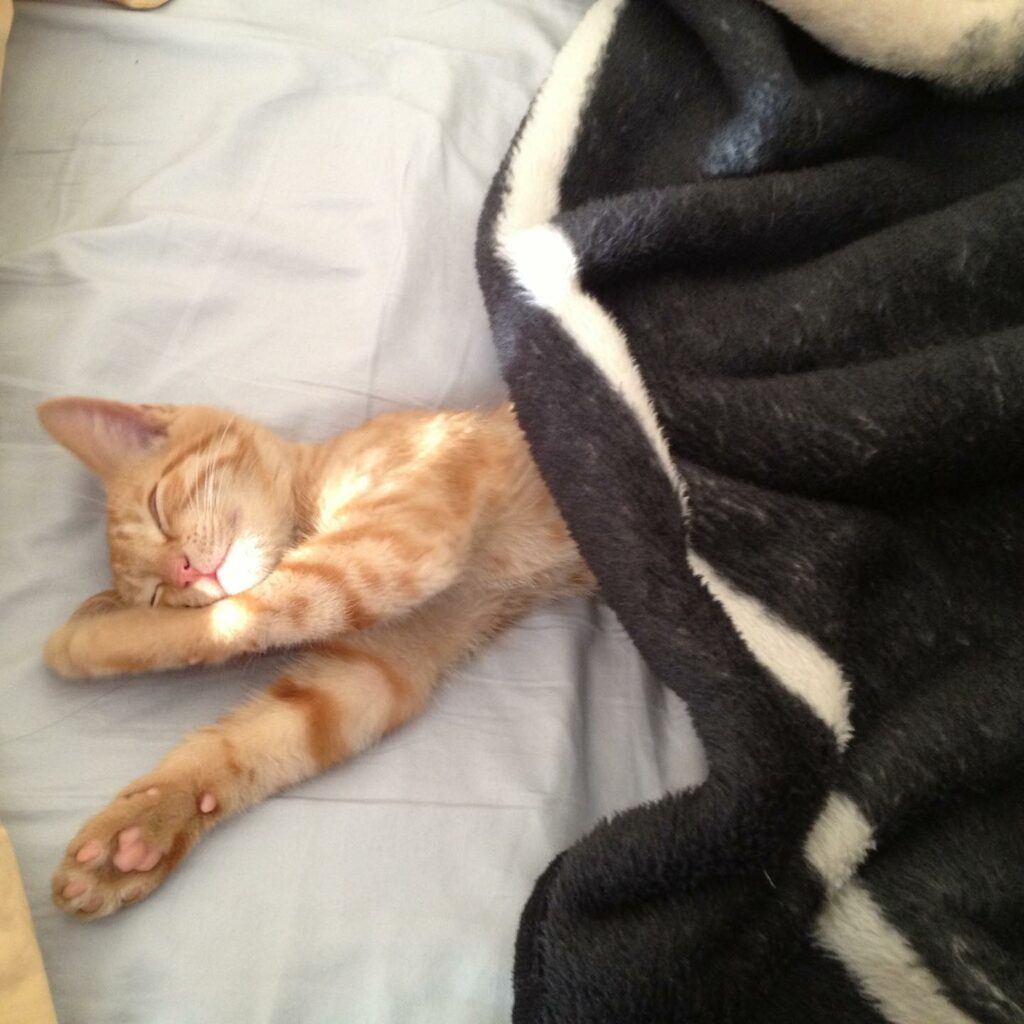 Con #4 – Disturbed sleep
The other side of the companionship coin is that cats, who are naturally nocturnal, often disturb their owner's sleep by making too much noise in the middle of the night. It's also common for cats to wake people up very early in the morning to be fed or simply because they are bored and want company. This behavior can be modified with time and training.
Pro #5 – Fun and entertainment
This is one of the best perks of having a cat. They are endlessly entertaining to watch and always fun to play with. In fact, house cats benefit immensely and thrive when their owners engage with them and help them get in plenty of playtime.
Con #5 – Furniture scratching
Most cat owners struggle with furniture scratching at some point. Scratching is inevitable because it is part of normal, healthy cat behavior. There are many reasons that cats scratch, and if they aren't provided with appropriate places to do it (i.e. scratching posts) then they will start shredding the furniture. For a more thorough look at cat scratching and how to deal with it, read my article Humane Alternatives to Declawing a Cat.
Pro #6 – Relatively low maintenance
Though there is definitely daily maintenance involved in caring for a pet cat, compared to dogs, they are relatively low maintenance. A few example of their self-sufficiency include:
Cats clean and bathe themselves
They instinctively use a litter box
Never need to be let outside to go to the bathroom
You can generally leave them alone overnight
They don't bother neighbors with loud barking
They spend 2/3 of the day sleeping
Con #6 – No kitty play dates
This one is a bummer for some of us cat-crazed people. If I could put my two cats in the car with me and drive them over to a friend's house to play with her cats for the day, I would be in some kind of surreal heaven. Alas, this is not in a cat's nature. They are incredibly territorial and don't like to be taken out of their comfort area, or exposed to unfamiliar felines. I know that there are some very special cats that are an exception to this rule, but I have yet to meet any of them.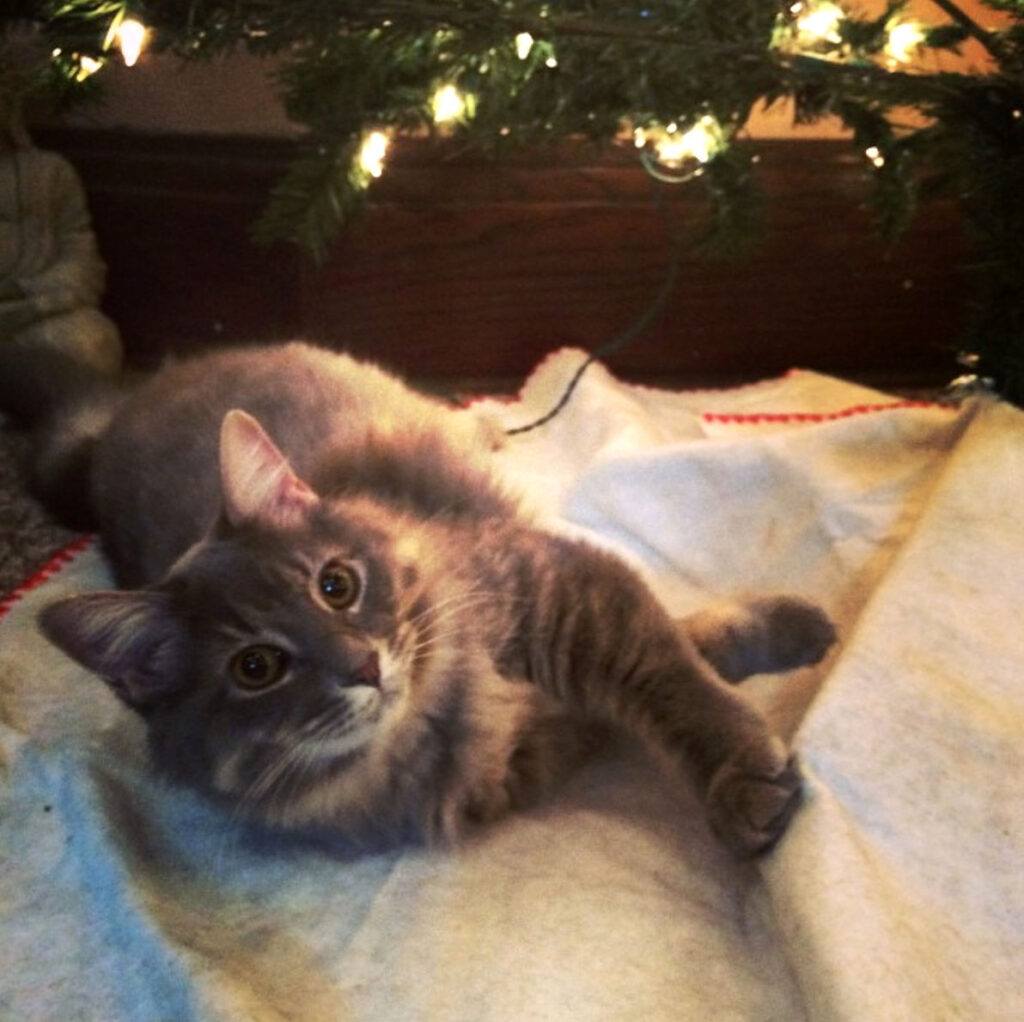 Pro #7 – Cats are good for your mental health
Studies have shown, and I can attest to this personally, that cats can actually help improve your mental health. When you are feeling low, a cat's companionship and unconditional love can lift you up emotionally. Their playfulness can also encourage you to move, even when a depressive funk has got you relegated to the couch. Being responsible for a cat's well being also gives you a purpose, and helps you stick to a routine. All of these things are critical to a person suffering from anxiety, depression, and/or other mental health issues. Cats are often used as emotional support animals for good reason.
Con #7 – Inappropriate elimination/House soiling
These are a couple of technical terms for cats peeing and/or pooping outside of the litter box, and arguably the biggest downside to having a cat. Urinating in inappropriate places is most common. There are many reasons cats might do this. A few examples are:
Their litter boxes are not clean enough
Stress or anxiety
Marking territory (also called spraying)
Medical reasons
But there is a solution to every problem! To read more about house soiling in cats, check out my article Why is My Cat Peeing Outside the Litter Box?
Pro #8 – Cats are good for your physical health
In addition to improving mental health, cats can also improve your physical health. For real! The soothing effects of a cat's presence has been proven to reduce stress, which in turn can ultimately improve heart health. A cat's purr has soothing effects, and has been shown to help alleviate migraines and decrease blood pressure.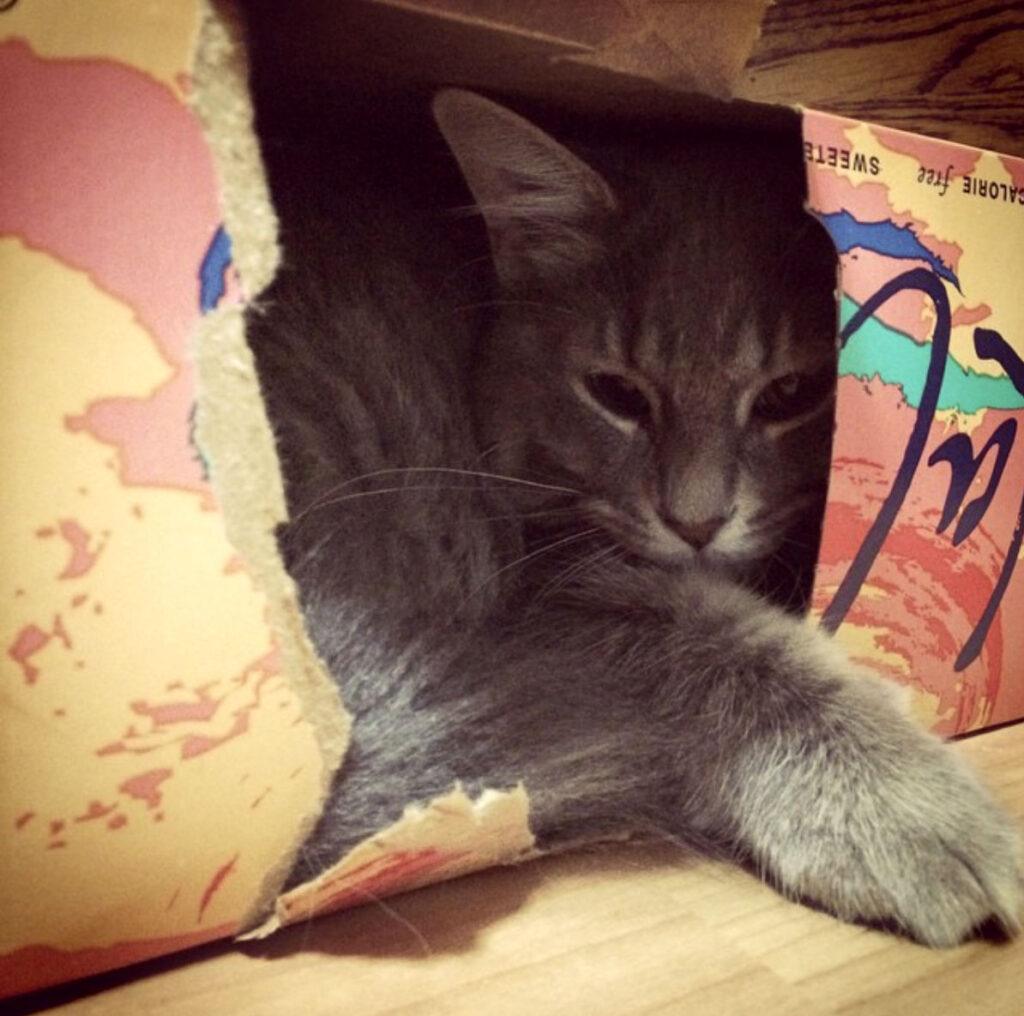 Con #8 – Allergies
Unfortunately, cat allergies are quite common. I think it's possible that I might even have them myself, although I refuse to ever confirm this. It's something to think about when considering whether or not to adopt a cat.
Pro #9 – Pest control inside of the house
In the history of my life, I have had a cat bring a live bat to me in its mouth precisely four times. Each time I was able to successfully release it back outside, but would have had no idea it was in the house had it not been for the cat. Not a bad perk of cat guardianship, if you ask me. They are also great at catching mice, and bringing your attention to any type of bug infestation. Their natural instinct around creepy critters is to pounce, whereas yours might be to shrink. As the slightly skittish type, I find this extremely comforting.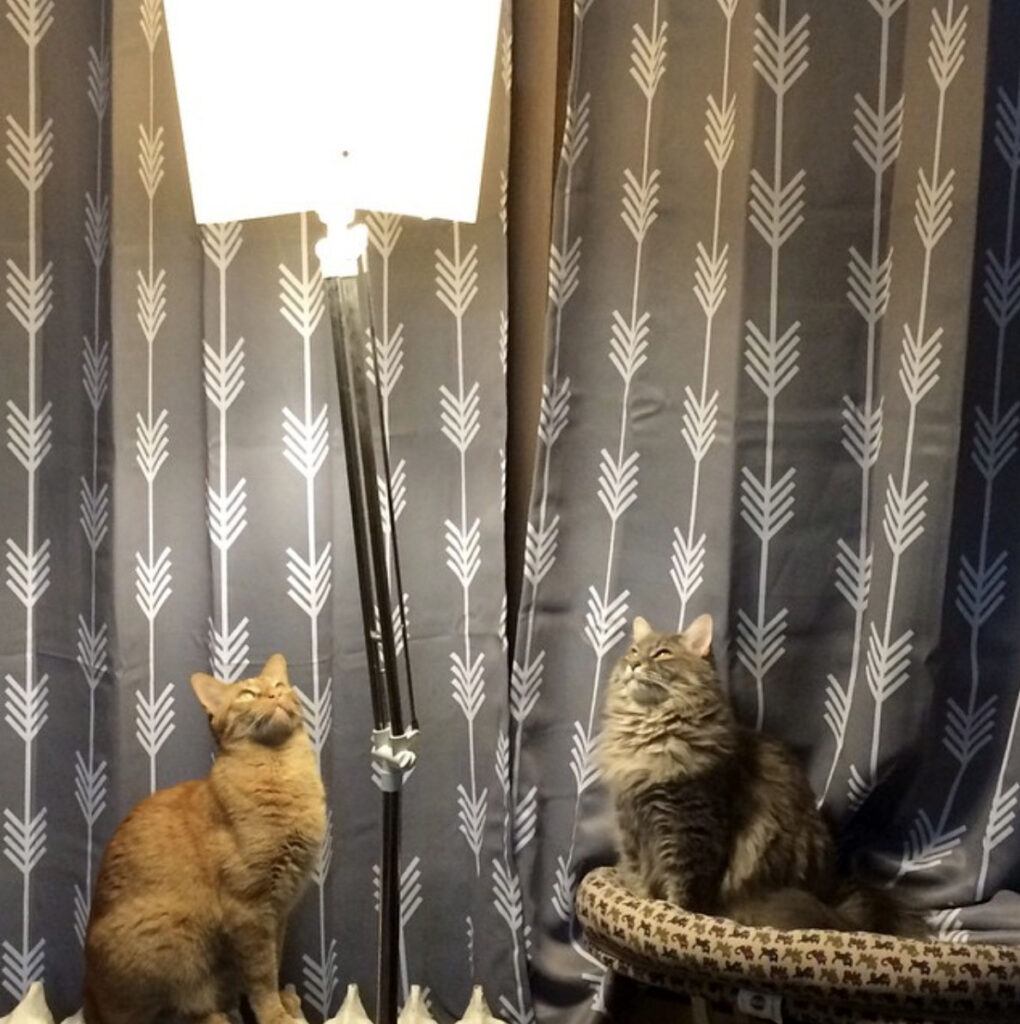 Con #9 – Killing birds and other wildlife outside of the house
So, this is actually a huge issue. Domestic cats are really supposed to be kept indoors. If let outside, they will inevitably follow their instincts and kill all available prey, whether they are hungry or not. Unfortunately, this results in a threat to biodiversity and all sorts of other problems. If you're interested in learning more about this issue, I highly recommend you check out this book by Peter Marra.
Pro #10 – Endless photo ops
Need I say more?
Con #10 – Making space for litter boxes around your home
Depending on the size of your home, this may or may not be an issue. Remember that you need one litter box for each cat, plus one extra. So if you have one cat, you will need to have two litter boxes, if you have two cats you will need to have three litter boxes, and so on. For small living quarters this could quickly turn into less than an ideal setup.
In Summary
We could go on and on with more pros and cons, but this list is a good basis for most cats. The important thing to remember is that every cat is different, so taking the time to get to know and love and understand each one will be the key for both your happiness.
*Thank you to two of my favorite cats, Addie and Deacon, for serving as the models for this article!