This post may contain affiliate links. This means I may receive a small commission if products are purchased through them. All opinions are honest and remain my own.
Since Wendy and I are from the Great Lakes State, I decided to put together a list of Michigan-themed cat names to add to our growing collection of name ideas. We Michiganders are proud of our beautiful state, so I thought it would be a great motif for a beautiful and proud cat.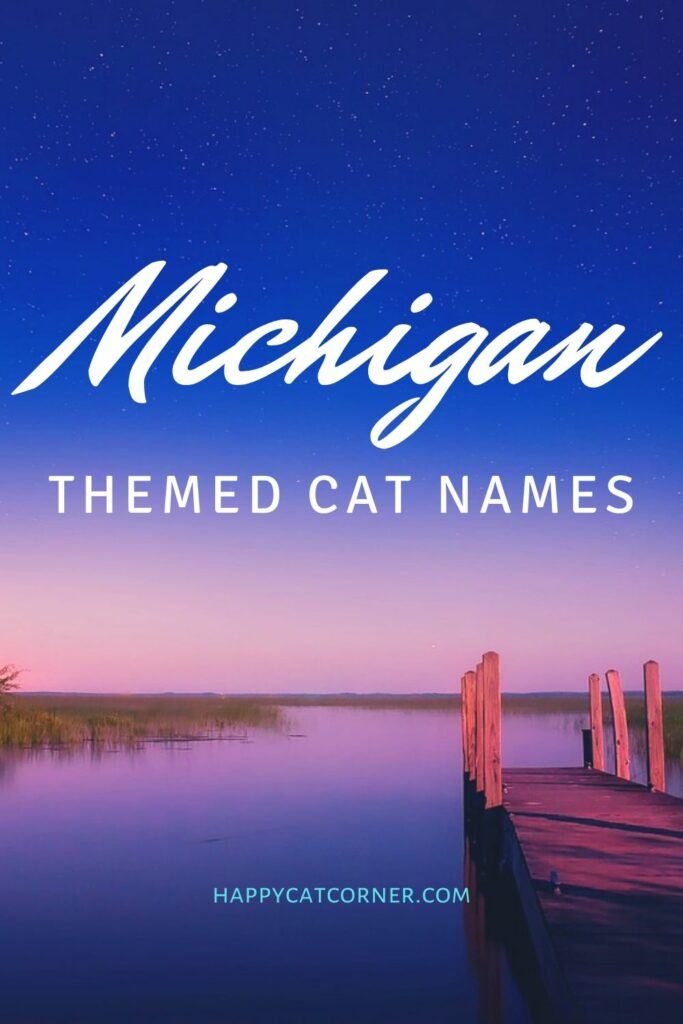 From the bottom of the mitten to the tippy top of the Upper Peninsula, there are all kinds of quintessentially Michigan things that lend themselves to purrfect pet names. People, landmarks, breweries, products, towns, lakes – I tried to include everything I could think of that made me think Michigan.
Of course no list is complete without additional input, and there are many, MANY more ideas that could be added to this one. Are you from Michigan, or do you like to vacation here? What are some of your favorite things to see and do in Michigan?
A
Ada
Addison
Adrian
Alma
Almira
Ann Arbor
Apple Blossom
Arbutus
Arcadia
Aretha Franklin
Augusta
Avery
B
Badger (SS)
Bay
Beaches
Bear
Belle Isle
Bettermade
Big Bear
Big Mac
Blueberry
Bodi
Bronners
Burt
C
Cass
Cereal
Charlevoix
Chelsea
Cherry
Chipati
Cider
Clare
Clawson
Clio
Colantha Walker
Coney
D – E
Delta
Dexter
Dickinson
Dragonmead
Duffy's (Best burger in Petoskey)
Dune
Edmund Fitzgerald
Ellison (brewery)
Elsie
Eminem
Erie
F – G
Faygo
Fishbones
Flint
Ford
Fudge
Garfield
Genesee
Gladwin
Glen Arbor
Gratiot
Griffin Claw
H
Hannah
Hamtramck
Harrison
Hartwick 
Hiawatha
Higgins
Holland
Holly
Hopcat
Houghton
Humongous Fungus 
Huron
I – J
Jack White
Jackson
Jeff Daniels
Jiffy
K
Kitchitikipi
Kellogg
Kendall
Kent
Keweenaw
Klavon's
Koegel
L
Lakes
Leelanau
Lenawee
Leslie
Lilac
Lion
Little Caesar
Livonia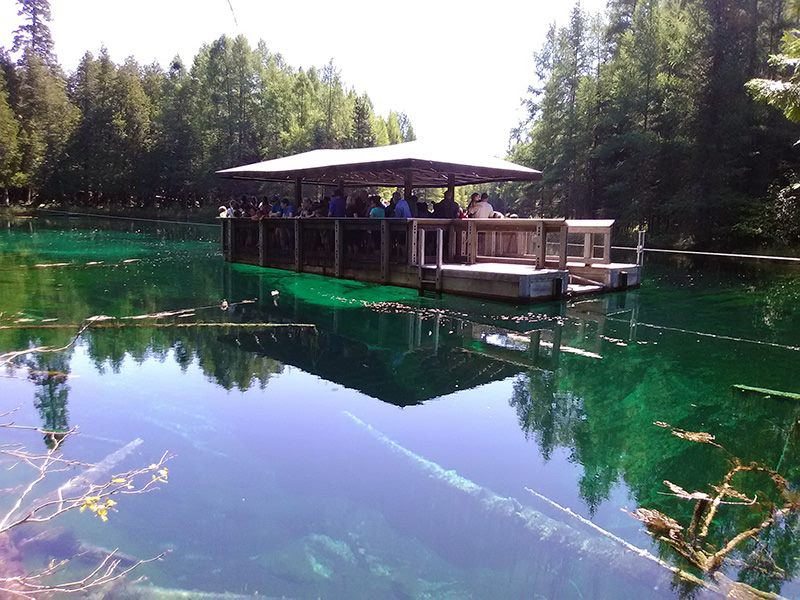 M
Mackinac
Manistee
Manistique 
Margrethe
Marquette
Marshall
Meijer
Michael Moore
Mitten
Model T
Monroe
Motown
N – O
Oberon
Ontario
Orchard
Orion
Oswald (Bear Ranch)
Oxford
P
Paczki (said like "pownch-key")
Paradise
Pasty
Paul Bunyan
Paulding Light
Paw Paw (seriously, how cute is that?!)
Petoskey
Piston
PJ Hoffmaster
Pontiac
Porcupine
Q – R
River Rouge
Robin
Rochester
Romeo
Romulus
S
Saint Clair
Seney Stretch
Shelby
Shorts
Sinbad
Skegemog
Sleeping Bear
Snowman
Soo
Stevie Wonder
Stormcloud (brewery)
Stubbs (Museum Bar)
Sue Saint Marie
Sugar Loaf
Superior
T – V
Tanglefoot (where most of the world's flypaper was made)
Tiger
Tim Allen
Torch
Traverse
Tridge
Troll
Tulip
Two Hearted
W
Wayne
Whitefish
Whitney
Wolverine
Woodward
The process of picking out just the right name for your new kitty is such a fun and exciting time. We hope this list helped you think of some ideas! If you're new to cat parenthood and want to make sure you have everything you need for your sweet kitty, check out our article on 10 Essential Items For Your Cat: My Recommendations!