This post may contain affiliate links. This means I may receive a small commission if products are purchased through them. All opinions are honest and remain my own.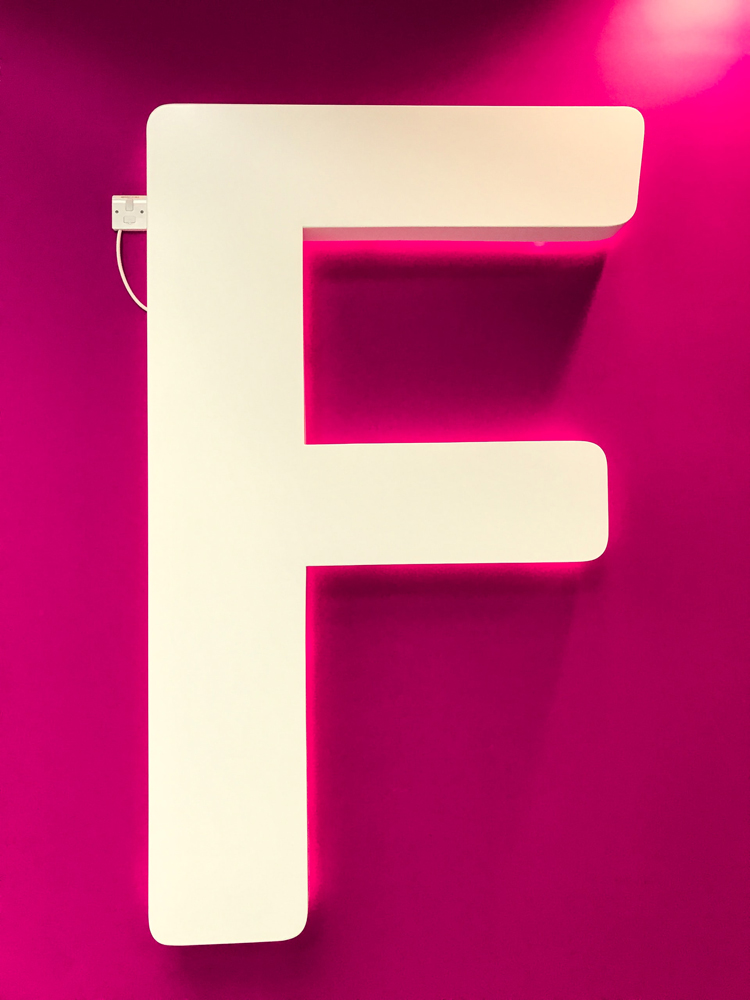 For fans of fabulous felines and the fantastic sixth letter of the alphabet, today we have for you cat names that start with F.
We found F to be quite an interesting letter for names. Slightly less common than its five predecessors, the letter F invokes feelings of folklore and fancy, and works especially well for gender neutral names.
If you've got an F name in mind for your new kitty friend, look no further. This list includes male names, female names, and gender neutral names. We've included everything from the real to the fictional, ancient names to trendy names, and of course our usual selection of cute and fun names for cats.
Know of a great F pet name and don't see it on the list? Drop us a line below!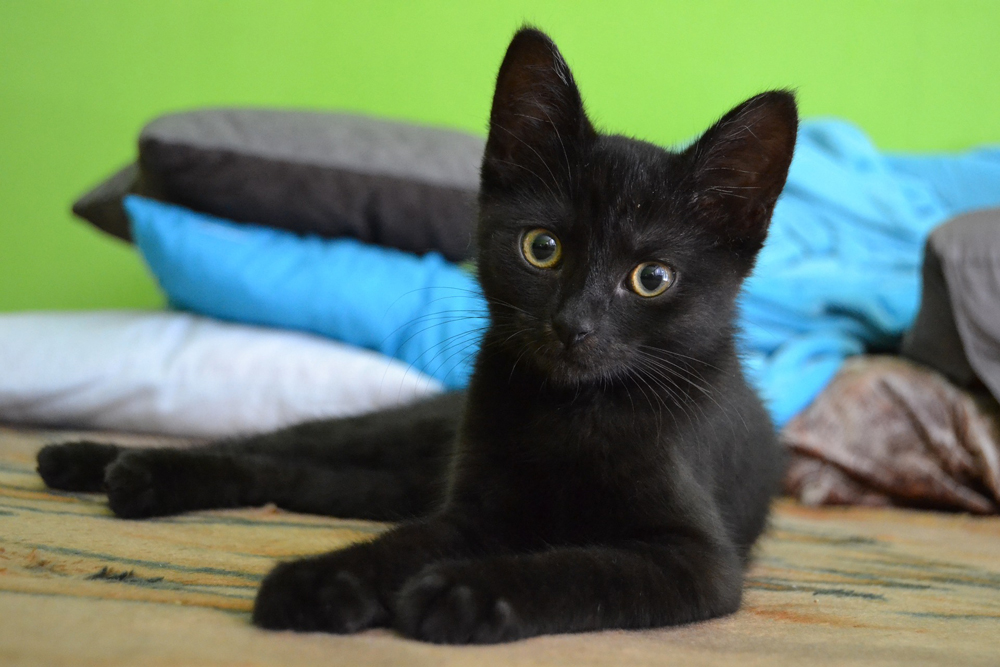 ---
Female Cat Names That Start With F
Fabia
Fabianna
Fae
Faidra
Faith
Fairamay
Fairlight
Fairy Rose
Fairuza
Falala
Famke
Fannie Mae
Fanny
Fantasia
Fantine
Farica
Farrah
Farva
Fatima
Fatma
Faustina
Faustine
Faydell
Faye
Faylinn
Federica
Fedra
Fefe
Felice
Felicia
Felicity
Felina
Femke
Femma
Fen
Fergie
Fernanda
Fernlie
Fianna
Fidelia
Fidelity
Fifi
Filia
Filippa
Findabair
Finella
Finleigh
Finna
Finola
Finty
Fiona
Fionnula
Fiore
Flannery
Flavia
Flavie
Fleta
Fleurette
Florina
Fonda
Flor
Flora
Florelle
Florentine
Floriana
Flory
Flossie
Flotus
Fluttershy
Forsythia
Fortuna
Fortunata
Fran
Frances
Francesca
Franci
Francia
Francine
Francoise
Frangipani
Franka
Fransabelle
Franny
Frau
Fraulein
Fredericka
Freema
Freesia
Frenchy
Freya
Frida
Friedegarde
Frigg
Frigga
Frou Frou
Fuschia
---
---
Male Cat Names That Start With F
Fabian
Fabio
Fabius
Fabrizio
Fadi
Faheem
Fairfax
Faisil
Falkor
Fandral
Faramir
Farhad
Faridoon
Faris
Farley
Farnsworth
Farquhar
Farrell
Farrington
Farva
Fats Domino
Faulkner
Faust
Faustino
Fausto
Favel
Favien
Fawkes
Federico
Feivel
Felix
Fella
Felman
Felson
Fenris
Fenton
Fenwicke
Ferdinand
Fergus
Ferguson
Ferlinghetti
Fernando
Ferris
Ferruccio
Fess
Feste
Fester
Fezzik
Fidel
Fiedler
Fielding
Fieri
Fife
Figaro
Filbert
Filipe
Filippo
Filius
Fillmore
Finch
Finneas
Finwë
Firth
Fisher
Fitz
Fitzgerald
Fitzpatrick
Fitzroy
Fitzwilliam
Flanagan
Flanders
Flaubert
Flavius
Fleming
Fletcher
Flint
Floki
Florio
Floyd
Flynn
Foghorn Leghorn
Folsom
Fonzy
Forbes
Ford
Foreman
Forrest
Forrester
Forster
Fosco
Foy
Foyle
Fra Angelico
Frakes
Francisco
Francis
Franco
Frank
Frankenstein
Franklin
Franz
Frasier
Fred
Freddie
Frederick
Frederico
Freeman
Freud
Freyr
Friar Lawrence
Friar Tuck
Friedrich
Frink
Frodi
Frodo
Fu Manchu
Fulton
Furio
Furman
Fyodor
---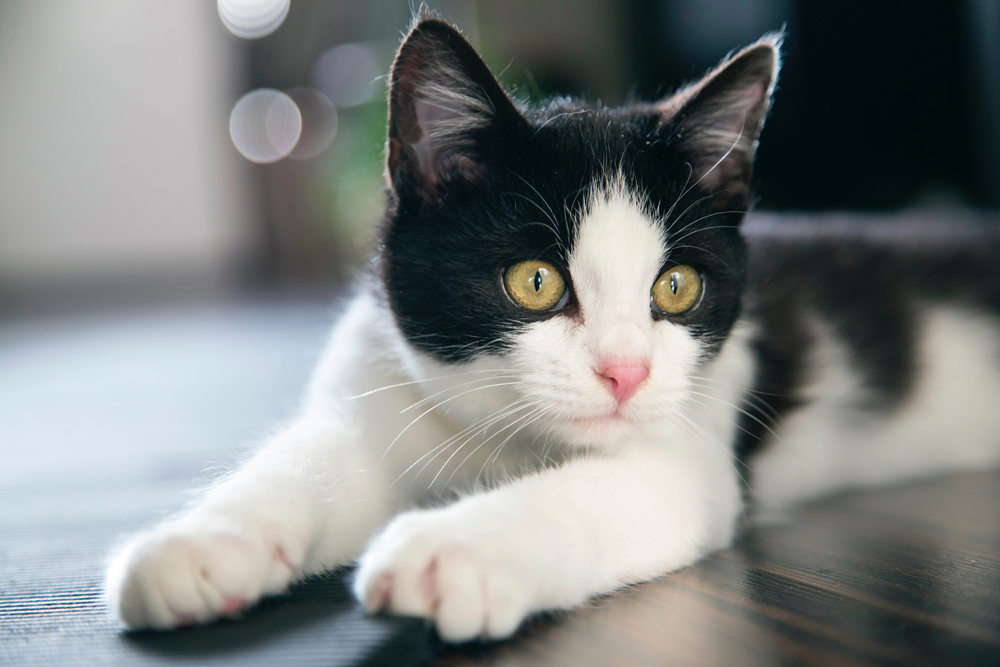 ---
Gender Neutral Cat Names That Start With F
Fable
Fabulous
Fahrenheit
Fairbanks
Fairchild
Fairly
Fairy
Fairytale
Fajita
Falafel
Falcon
Fallon
Faltha
Fancy
Fang
Fanning
Fanta
Faraday
Faran
Fafalle
Fargo
Farmer
Farro
Farscape
Farsi
Fashion
Fashionista
Fastball
Fate
Fathom
Favor
Fawn
Fayette
Faygo
Fearless
Feather
February
Fedora
Feist
Feldspar
Fellow
Fender
Fendi
Fennel
Fern
Ferrari
Ferrero Rocher
Feta
Fetch
Fettuccine
Fez
Fi
Fiasco
Fibonacci
Fiddlehead
Fiddler
Fideo
Fidget
Fiery
Fiesta
Figgy
Figment
Fiji
Finito
Finland
Finley
Finn
Finnegan
Finney
Finnish
Fire
Fireball
Firefly
Firenze
Firestorm
Fish
Fishlegs
Fishstick
Fission
Fizz
Fizzgig
Fizzle
Fizzy
Fjord
Flame
Flannel
Flapjack
Flapper
Flash
Flauta
Flax
Fleck
Fledermaus
Fleece
Fleek
Fleetwood
Fleur
Flex
Flicker
Flimflam
Flintstone
Flip Flop
Flipper
Flirty
Flit
Flo
Flopsy
Florence
Florida
Florin
Flory
Flotsam
Flounder
Flourish
Flower
Flowerpot
Flubber
Fluff
Fluffernutter
Flurry
Flux
Flynn
Focaccia
Foggy
Foie gras
Foley
Folke
Fondant
Fondue
Fontaine
Fontina
Foo Fighter
Footpeg
Forest
Forge
Formaggio
Forte
Fortune
Fossil
Foster
Fox
Foxglove
Foxtrot
Foxy
Fozzy
Fraggle
Fraidy
France
Frangipane
Frankfurt
Frankfurter
Frankie
Frankincense
Fray
Freckles
Free
Freedom
French
Fresca
Freschetta
Fresco
Fresno
Fret
Fricassee
Friday
Friend
Friendly
Frijoles
Frilly
Frisbee
Frisco
Frisee
Frisky
Frittata
Frith
Frito
Fritter
Frizzle
Frogger
Froggy
Frolic
Fromage
Frond
Frontier
Frost
Frosting
Frosty
Fruitcake
Frumpy
Fry
Fuddy Duddy
Fudge
Fuji
Fumble
Funky
Funny Face
Furby
Fury
Fusion
Fuzz
Fuzzy
Hopefully this list has helped get your creative juices flowing and to find the perfect "F" name for your new cat! Do you have or know a cat whose name begins with F and you don't see it on this list? Drop us a comment below! We'd love to hear it.
If you're new to cat parenthood, or are just looking for some quality cat product ideas, check out our article on 10 Essential Items For Your Cat: My Recommendations!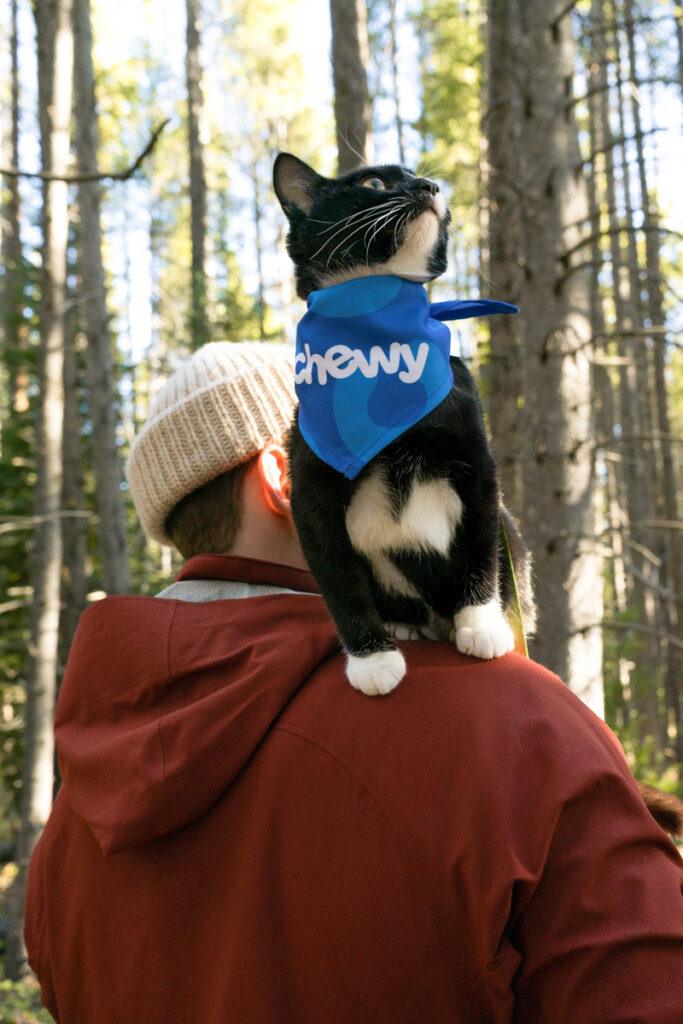 Do you find yourself constantly running out of cat supplies? Or are you looking for an easier way to stay stocked on your pet's staples during the Covid-19 pandemic? We recommend checking out Chewy!
Chewy makes online shopping easy and their delivery is as fast as Amazon Prime. With amazing prices, selection, and customer service, they're the KING of the pet supply niche.
Grab 30% off your first Chewy order here, and be sure to check out our in-depth review for more information and ideas.
For more cat name ideas, check out our complete list set here!