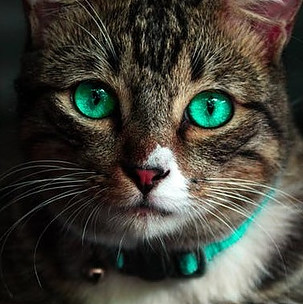 Find the best hidden litter boxes here. Read reviews, get best of lists, and even tips and tricks.
Litter boxes are a necessary annoyance of cat ownership. Not only must you have a litter box for your cat, the general rule of thumb is to have a box for each cat, plus one extra. So if you have 2 cats, you actually should have at least 3 litter boxes. That seems like a lot, right? 
With this, can come MANY problems! 
No space for multiple litter boxes
No good hiding spots or closets to keep them out of sight
Keeping cat litter from ending up everywhere around the box (and throughout the house)
Cats that are too big to fit in a regular litter box
Finding a good quality litter 
Finding ways to keep the cat box clean
Keeping smells at bay
… plus many more!
It can also be very difficult when your cats are picky about where you put the boxes. After buying my first home last year, I soon discovered my cats did not like their litter boxes in the basement after they peed all over the basement carpet for days. (Disgusting, I know) After that I realized the house really had no other good spot for the boxes to go!
I ended up putting them in my half bathroom. The problem was mostly fixed – the cats used their boxes again once I had them upsairs, but it still wasn't ideal. Then I was left with the issue of the smell, and cat litter constantly being tracked all over the bathroom (and house). 
It took some trial and error to figure out what worked.
And then I started realizing just how big of a problem is for so many cat owners, especially those with smaller living areas. I've owned cats for several years, and in that time have come up with solutions to the many issues of cat ownership (especially litter boxes) and I've come to share my knowledge and help!
Come and stay awhile, I hope I can help you solve a problem. Feel free to reach out to me on my contact page.
-Wendy
Owner, HiddenLitterBox.com