This post may contain affiliate links. This means I may receive a small commission if products are purchased through them. All opinions are honest and remain my own.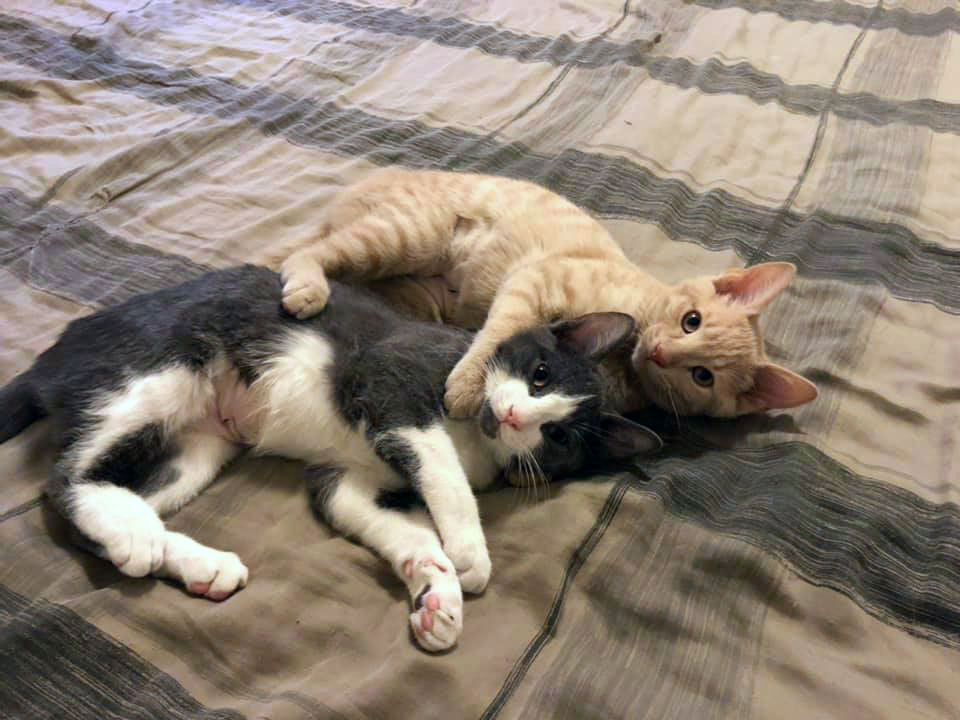 Wondering what is the best cat breed for first-time owners is a legitimate question when you're considering becoming a new cat parent. They sure can come in a range of personalities and not every type of cat is a good fit for you!
Some cats love being alone in quiet households, while others thrive in big families with lots of attention.
However, did you know that around 95% of cats in the United States are basically mutts with no distinct pure heritage? This means that when you think of a typical house cat, it's most likely referred to as a Domestic Shorthair.
These are the cats that fill shelters or the strays that come around your house – and they actually vary in personality traits just as much as us humans.
Some are extremely affectionate and docile, while others are aloof or neurotic. However, they're not just one-dimensional creatures! At the very least even the most aloof cats will grow to be loving towards their owner.
What is the most common cat breed?
The most common type of cat in the United States is actually not really a "breed" at all, but rather one with mixed lineage. These are referred to as Domestic Shorthairs and make up the vast majority of cats, with approximately 1 in 10 being longhaired.
Some estimates say that these domestic mixed cats make up between 95 -98% of the entire cat population.
Personality traits among Domestic Shorthairs/Longhairs vary far and wide. They cover the spectrum, ranging from loving and affectionate to callous and withdrawn.
Interesting Fact: American and British Shorthair are distinctly recognized cat breeds and are different from Domestic Shorthairs (mixed breeds).
Purebred cats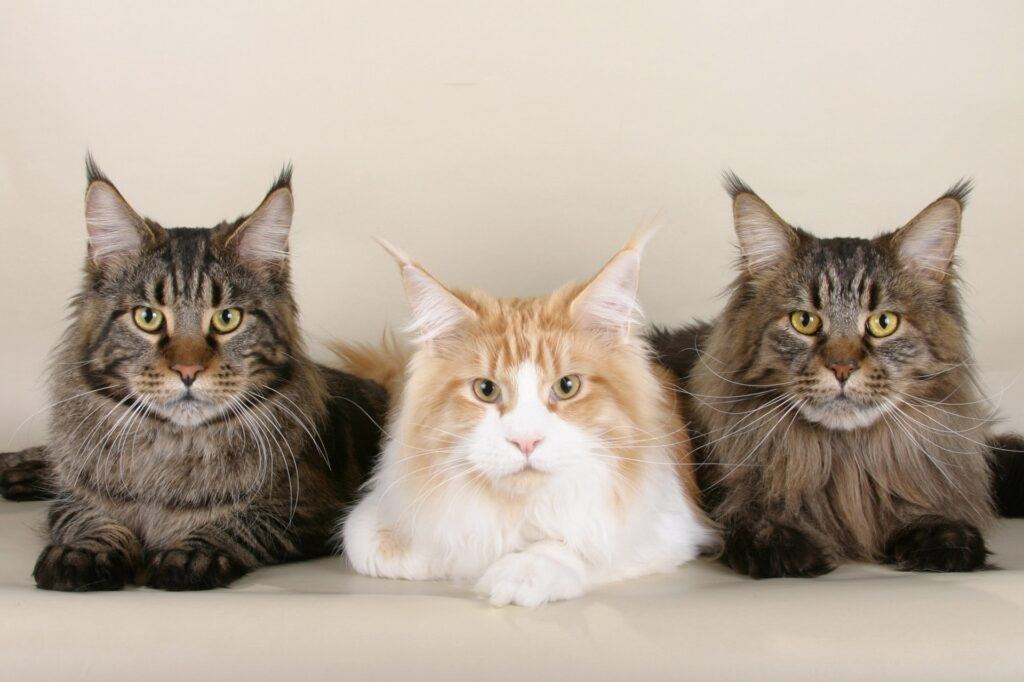 Despite the vast majority of cats being mixed, there are still quite a few recognized purebreds. These are usually purchased from breeders for an expensive price tag, although occasionally they turn up and can be rescued from shelters.
The International Cat Association lists 71 recognized cat breeds in the world, although the number varies depending on the classifications used to list them. For example, the Cat Fanciers' Association (CFA) only recognizes 44.
In either case, there are far less true recognized cat breeds in the world than dog breeds.
Less variation among cat breeds
Since cats throughout history were not bred specifically for certain tasks like dogs were, there's much less variation in size and appearance when compared to dogs.
There's also not as much pronounced personality differences across breeds of cats as there may be with dogs. Although, different cat breeds are definitely known for some unique traits.
For example, Maine Coon cats are very large (up to 20 lbs) and are traditionally playful, friendly, and loyal companions. They are almost like dogs in a sense.
The Ragdoll cat is said to be very docile and affectionate, and will let you hold them "like a doll".
Siamese cats are known for being extremely talkative and opinionated.
However, it's important to recognize that these are more generalizations than anything. Not all individuals of a certain breed will fit into a particular stereotyped personality.
Classifying cats by coat color/patterns
You may notice some cats are called "calico", "tabby", or "tuxedo" – but these are not actually a type of breed. Rather, it's a term used to describe the coloring.
Calico cats are a unique mix of orange, black and white. Tabby cats are orange with stripes. Tuxedos are black and white, and well, look like they're wearing a tuxedo!
Any of these cats – black, orange, spotted, and even calico – can all actually come from the same litter of kittens!
Does the coat color of a cat determine its personality?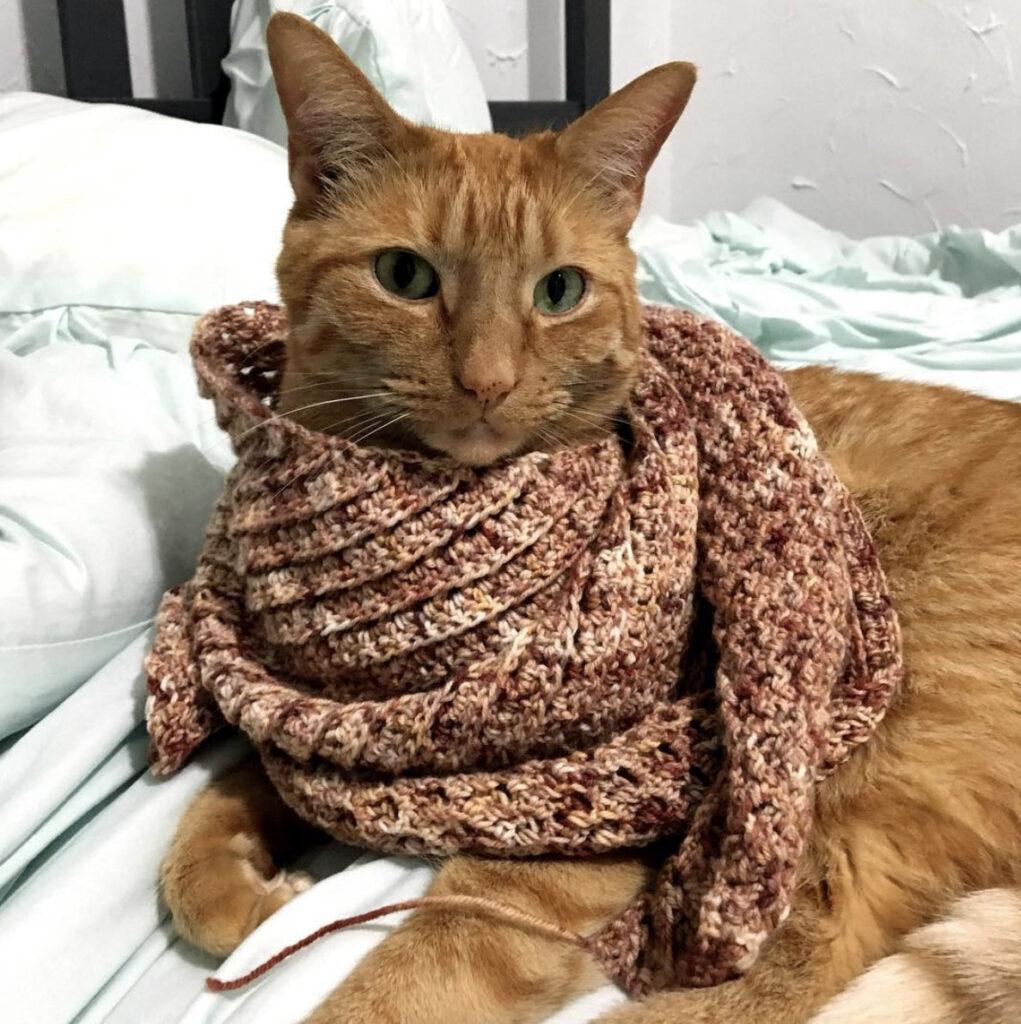 It's commonly said that you can pretty much know the personality of a cat by their coloring. But it's not actually true – there's no large scientific study proving this is the case.
I've known many cats and they are all definitely unique individuals.
Many people adopt kittens based on stereotype personalities about the particular coloring. And very sadly, each year more black cats are put down than other colors because they have a very hard time getting adopted. (Probably because they have a reputation of being rather aloof, and I also suspect that superstition plays a role).
However, cats are too varied and complex to put into simple boxes like that. Growing up I had a black cat named Envy who was the most laid-back and friendly cat I've ever met!
Everyone says orange cats are known for being lazy, affectionate, and super friendly. But I have 2 orange cats with completely different personalities, so not all cats fit into their molded stereotypes.
Breed traits are more predictable than color
Certain breeds of cats will have more predictable traits than trying to guess based on color alone. So if you truly want a distinct personality type but want a kitten, your best bet is to find a reputable breeder and purchase one that has the right traits for you.
Even then, it's not a guarantee.
Pros and Cons of purebred cats
Pros
More predictable behavior/traits
Can pick hypoallergenic breeds
Cons
Purebreds are known for health issues (less variance in the gene pool)
Expensive to purchase
We have a cat overpopulation problem – Approximately 1.4 million cats get euthanized in shelters each year (in the US alone) because there aren't enough people willing to adopt them
Pros and cons of mixed-breed cats
Pros
Tons of them in shelters and need homes
Least expensive option
Can have wonderful, loving personalities
Sturdier, due to more variation in the gene pool (less susceptible to genetic conditions, diseases)
Cons
You can't predict the personality very reliably from the time they're kittens
So what's really the best way to know what type of cat is right for you?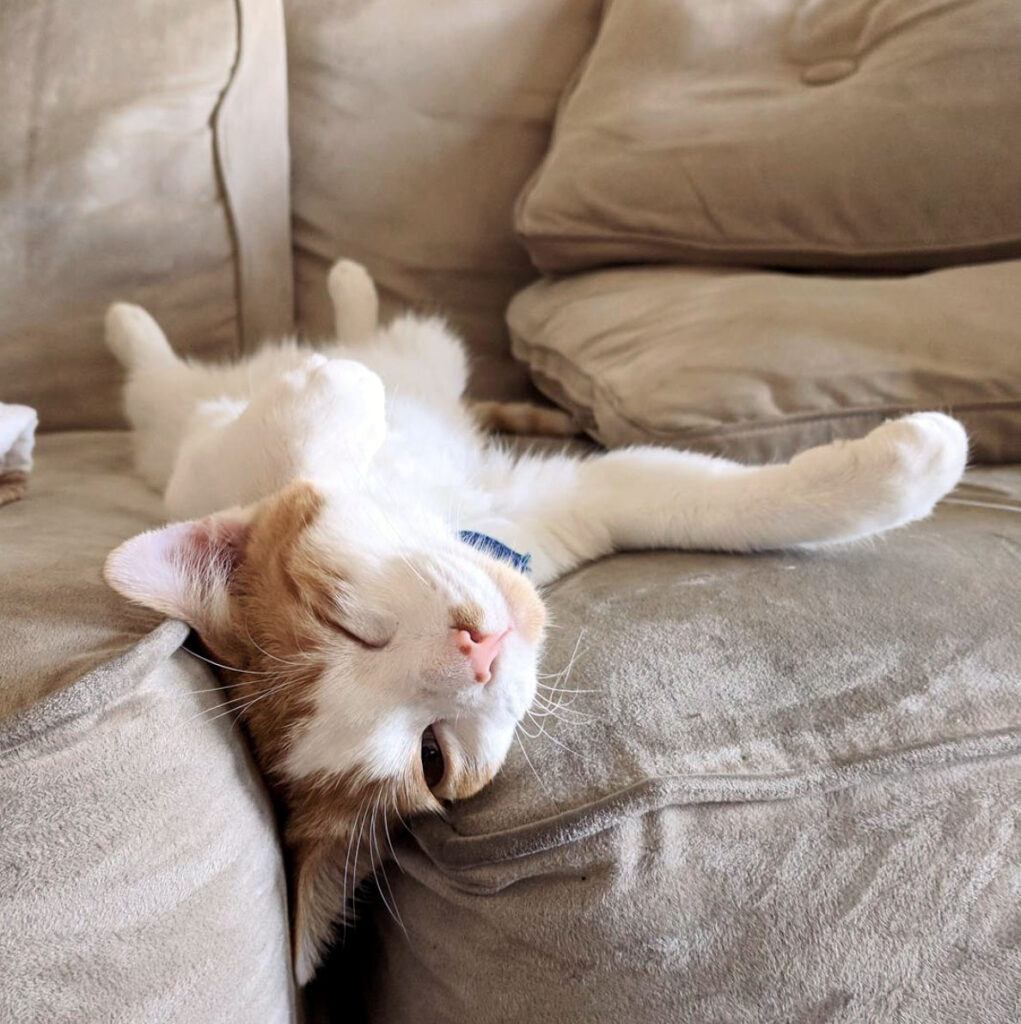 Although you can thoroughly research each cat breed for unique personality traits and take a chance on a purebred kitten, a better strategy (in my opinion) is to adopt a fully-grown cat.
By the time a cat reaches the age of 2, their personalities are pretty much developed. It is not hard to find young cats like these in shelters.
By spending some time getting to know them beforehand, you can have a much more reliable way of picking the one that's a good fit for your lifestyle and personality. They should also be able to tell you more about them at the shelter and describe the type of household environment that would be a good fit for them.
Things like your family size, noise level, and other pets in the house are all things that should be taken into consideration. Not all cats will mesh very well with children, other cats, or dogs. Some cats prefer quiet, low-activity homes while others thrive on attention.