This post may contain affiliate links. This means I may receive a small commission if products are purchased through them. All opinions are honest and remain my own.
Congratulations on your new orange cat! Or if you are just thinking about getting an orange cat, or helping a friend to pick out a name, this list should get you started. Now I love all cats equally, but I admit that there is a special place in my heart for orange kitties. They are some of the sweetest babies around, and their beautiful fiery coats make picking out a name extra fun.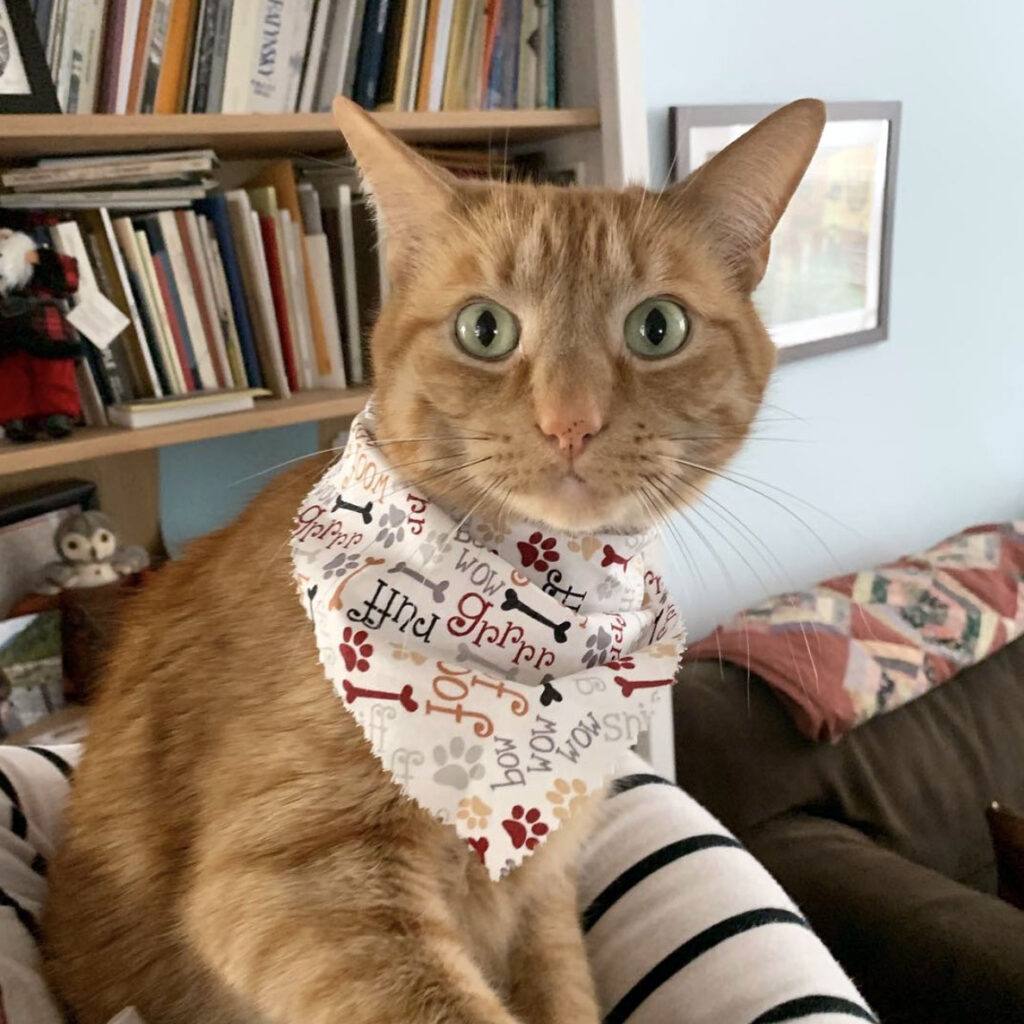 For these orange cat names, I was inspired by things such as foods, the natural world, historical figures, cartoon characters, real life gingers, and more.
Did you know that 80% of orange cats are male? The gene that causes the ginger coloring is found in the x chromosome, of which male cats have one one (the other being y). This means that they only need one parent to carry the ginger gene in order to get the orange coloring. Female cats have two x chromosomes, and so will only turn out orange if both parents have the ginger gene.
We are lucky to have two orange cats here at Happy Cat Corner! Wendy's boys Louie and Charlie. Louie has a lot of white, but that makes his orange spotty markings extra cute.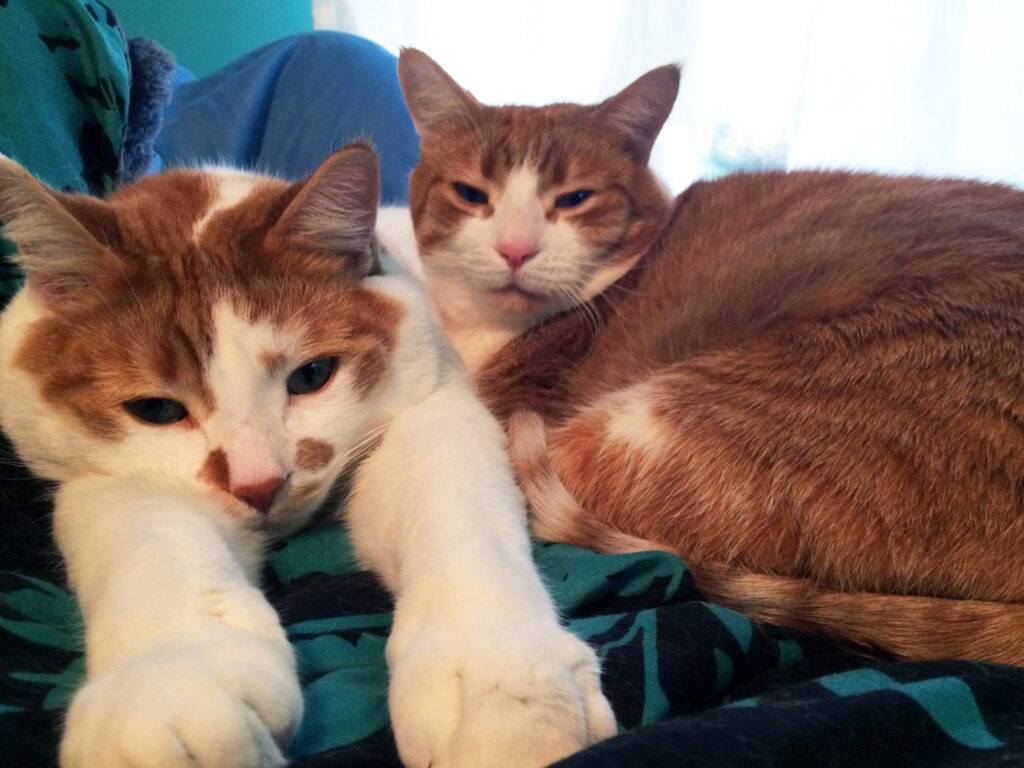 Orange coloring can also show up on female calicos and tortoiseshells.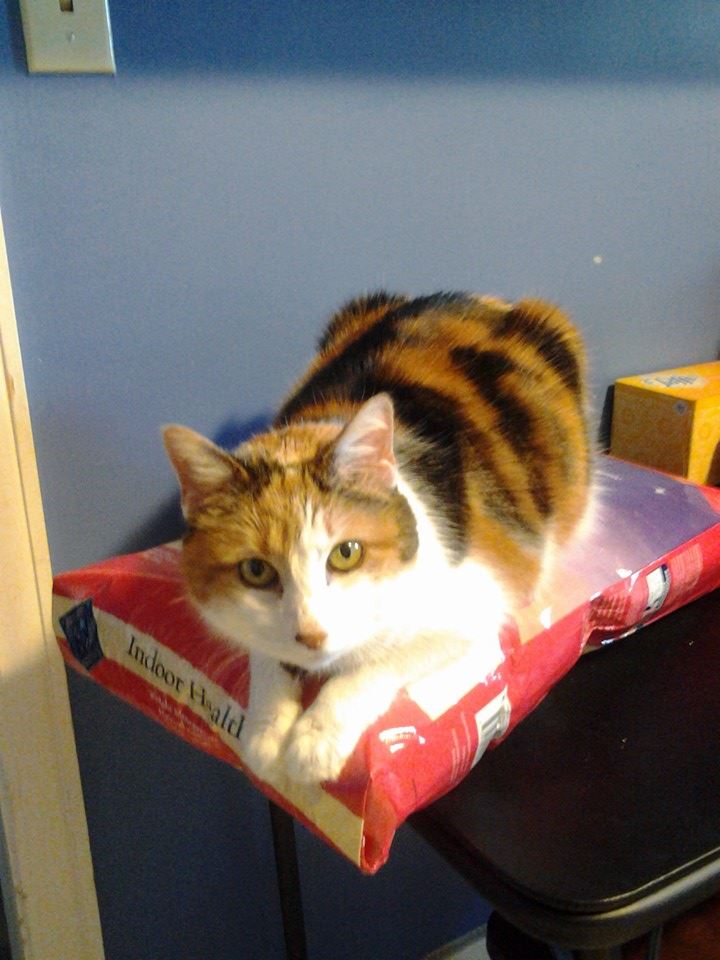 A
Acorn
Alizarin
Amber
Animal (the Muppet)
Annie
Applejack
Applesauce
Apricot
Arches (National Park)
Archie
Autumn
B
Beacon
Beaker (also from Muppets)
Beta-Carotene
Blaze
Bloodwood
Blossom
Bongo
Bulleit
Burl
Butterfly
Butternut
Butterscotch
C
Campfire
Carrot
Cayenne
Cheddar
Cheeseburger
Chester
CheezIt
Chuck Norris
Cider
Cinnamon
Clay
Clementine
Clove
Colby Jack
Conan
Copper
Creamsicle
Crookshanks
Crossfire
Curry
D
Dash
Dawn
Dexter
Dragon
Dreamsicle
Dorito
F
Fanta
Fireball
Firefly
Flash
Foxy
Frank
Freckles
G
Garfield
Ginger
Gingersnap
Glowworm
Goldenrod
Goldfish
Grove
H
Habanero
Halloween
Harvest
Hazmat
Heathcliff
Henna
Hephaestus (Greek god of fire)
Hestia
Hobbes
Honeycomb
J
Jellybean
Jock
Juice
Julius
Jupiter
K
Kennedy
Kenny
Kilauea
Kraft
Krakatoa
Kumquat
M
Macaroni
Macavity
Magma
Mandarin
Mango
Maple
Marigold
Marmalade
Matches
Mauna Loa
Melon
Mimosa
Monarch
Mustard
N
Nacho
Navel
Nectarine
Nemo
Nuthatch
Nutmeg
P
Padauk
Papaya
Paprika
Peach
Peanut
Penny
Pepper Ann
Persimmon
Phoenix
Pineapple
Pippi Longstocking
Poppy
Prince Harry
Pumpkin
R
Raggedy Ann/Andy
Rajah
Red Hot
Reese's Pieces
Ron Weasley
Roux
Rusty
S
Saffron
Sahara
Salamander
Salmon
Scully
Shere Khan
Sherbert
Sienna
Simba
Slice
Smaug
Sriracha
Starburst
Stubbs
Sunny
Sunset
Sweet Potato
Squash
T
Tabasco
Tamarin
Tang
Tangelo
Tangerine
Teak
Tic Tac
Tiger Lily
Tigger
Toast
Tony
Topaz
Torch
Triple Sec
Turmeric
U-V
Utz
Valencia
Velveeta
Vesuvius
Viceroy
Vincent Van Gogh
Vitamin C
Vulcan
W-Z
Whiz
Wildfire
Wilma
William of Orange
Winston Churchill
Ziggy Stardust
Of course orange cats don't have to have names influenced by their bright coloring, but it sure is fun coming up with them! What are some of the names of your orange cats? I would love to hear them!