This post may contain affiliate links. This means I may receive a small commission if products are purchased through them. All opinions are honest and remain my own.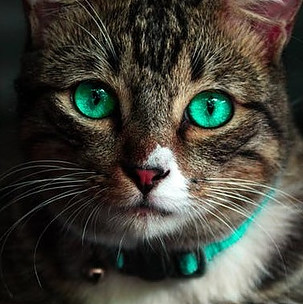 Common veterinary advice says the rule for litter boxes is n+1. This means you should always keep one litter box per cat, plus one extra. So if you had 1 cat, you'd need 2. If you had 2, you'd need 3 – you get the point. But do you really need 2 litter boxes for 1 cat?
Maybe you don't have enough room for multiple boxes, or you don't want to worry about buying all that extra cat litter, or maybe you just don't want the chore of cleaning out several boxes.
Whatever the case may be, it's totally a reasonable concern and you're right to ask.
The truth is that it really just depends
It's never a BAD idea to keep multiple litter boxes, but you might not necessarily need to, depending on your cat's behavior.
Here's the thing – there's all sorts of reasons why two litter boxes for a single cat (or the n+1 rule in general) is a good idea. 
Allows your cat to have more options for where to go
Lets cats more easily access the most convenient litter box, depending on their location
Helps prevent territorial issues with multiple cats
They might have had an unpleasant experience the last time they used the litter box, and don't want to use that particular box again
More opportunities for clean litter to use
A lot of this will also depend on how large your living space is. Do you live in an apartment, or a 4,000 square foot home?
The bigger your living space, the more cat boxes you'll want. You don't want your cat to have an emergency and not be able to run to a litter box in time!
If your home isn't large and you only have 1 cat, it's probably less important to keep multiple boxes unless your cat prefers it that way or starts going elsewhere. If you notice your cat peeing elsewhere and you only have 1 box, you'll want to make sure you add another box and make sure they're in easy to access locations.
Another rule you may have heard is you should have 1 litter box per floor. So if you have a basement, main level, and upstairs, you should still keep 3 even if you only have 1 cat. This is just to make sure your cat can easily access a litter box from any location in the house, again, to prevent accidents.
All of this advice is just a precaution. If you really want to try your best to prevent accidents, it's best to simply add an additional box from the start.
However, if you already own a cat that only has 1 litter box and you aren't noticing any issues, it's probably fine if you don't want to add another box. Although if issues arise in the future, you may want to consider it.
Multiple cats should have multiple boxes
It's much more important to have multiple boxes if you have more than 1 cat. But maybe you're wondering if you really need 3 for just 2 cats. Again, it depends.
Cats are very territorial so simply keeping multiple litter pans around the house can prevent any issues on that front, but also it gives them more clean litter space to use.
When you have multiple cats, it doesn't take very long to dirty up a litter box so only having one would require you to clean it multiple times per day. Even if you have multiple boxes, you'll still be cleaning them frequently.
A solution to this problem would be to invest in some type of automatic litter box system. These have a sensor system that cleans the cat boxes after your cat does their business.
While they still need to be cleaned out when they get full, it can greatly reduce the amount of time you spend cleaning out the boxes.
The Bottom Line
A single litter box can be enough for just one cat, but it can depend on a variety of factors. If you live in a large home, or you don't clean the box frequently, you're definitely going to want multiple cat boxes.
If you live in a small apartment or home with a single cat, one could definitely be plenty if you keep it clean and in an easy to access location.
If you just don't have enough space or great locations for litter boxes to go, check out some hidden litter boxes. You might be able to place litter boxes in places you'd never think to before!