This post may contain affiliate links. This means I may receive a small commission if products are purchased through them. All opinions are honest and remain my own.
Want to learn some really interesting tidbits about your feline friends? Here are 40 crazy cat facts for kids (and parents, too!) Cats are amazing creatures, so let's get to know them better!
---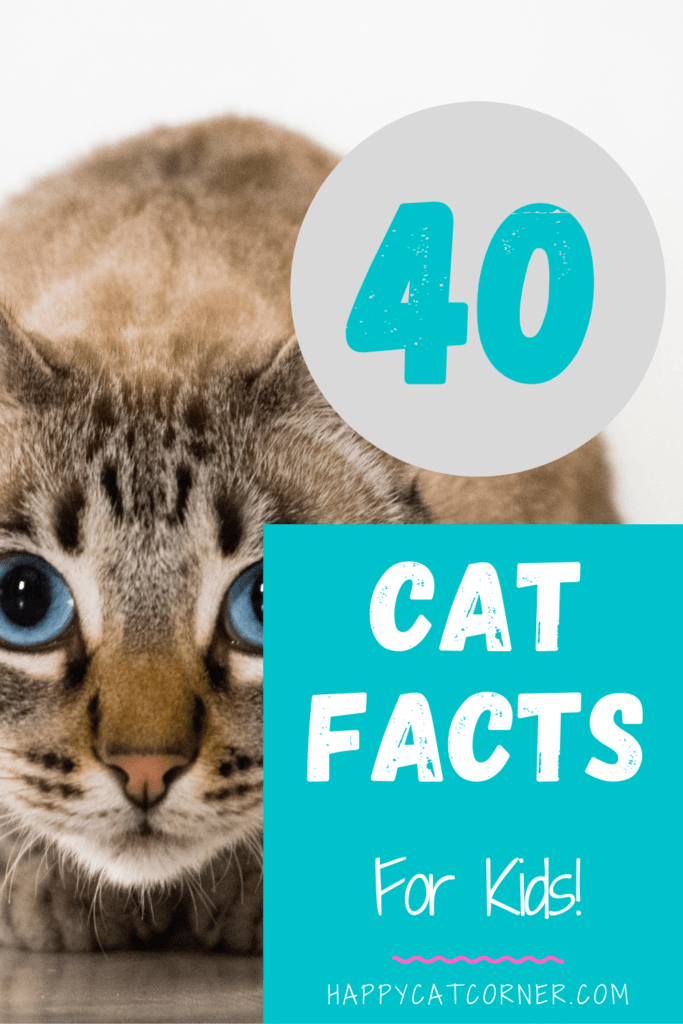 ---
#1. Cats are obligate carnivores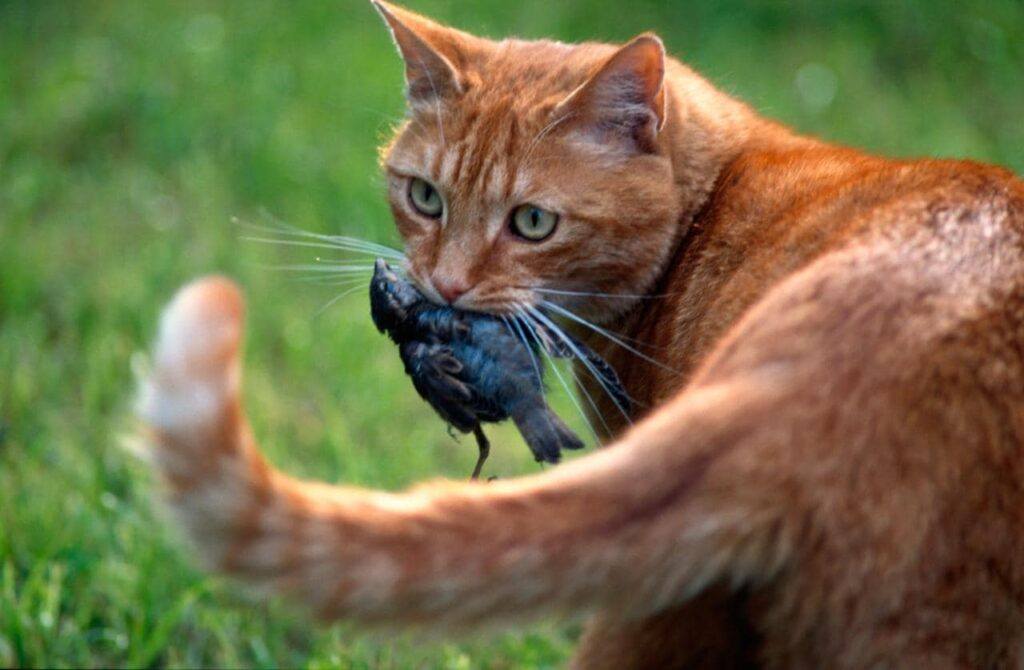 Cats being obligate carnivores means they require meat for survival, and they can derive all their nutrients from meat alone. They do not need to eat plants, fruits, veggies, or anything else. Commercial cat food is formulated to meet all their nutritional needs, so of course, house cats do not need to actually hunt for their food!
Unfortunately, they still have an instinctual urge to hunt even if they're well-fed by humans. This is why cats will hunt mice inside or will catch birds and other small prey if let outdoors without actually eating it.
---
#2. They can't taste sweets!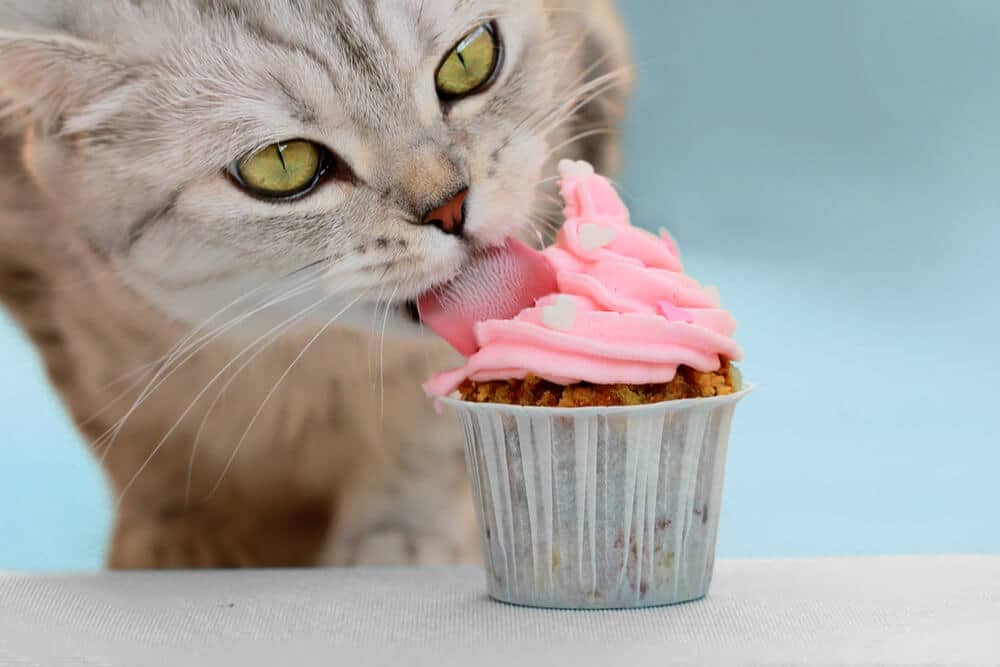 Cats can't taste sweets because they lack the sweet taste receptors that humans and most other mammals have. They're believed to be the only mammal that can't.
---
#3. Abraham Lincoln was known as the "crazy cat man"
Good ol' honest Abe Lincoln was a cat lover! According to his wife Mary, cats were his hobby.
---
#4. Kindles and clowders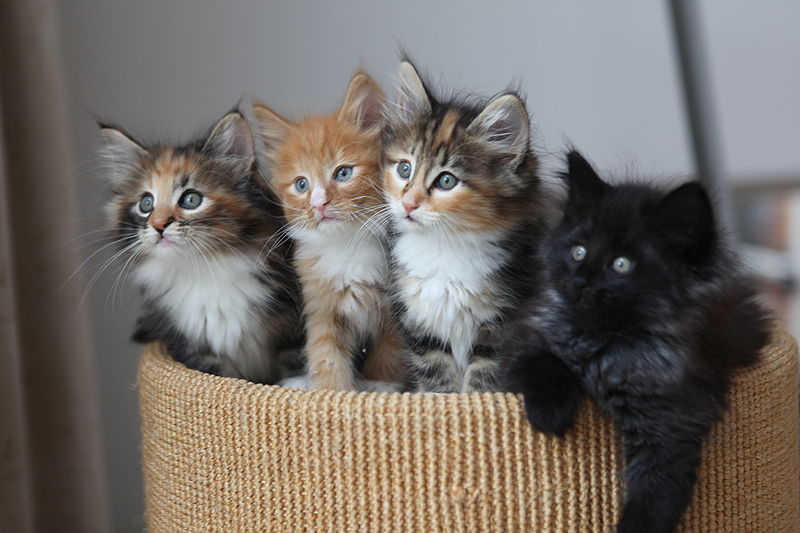 A group of cats is called a clowder, while a group of kittens is called a kindle.
---
#5. They've been human companions for thousands of years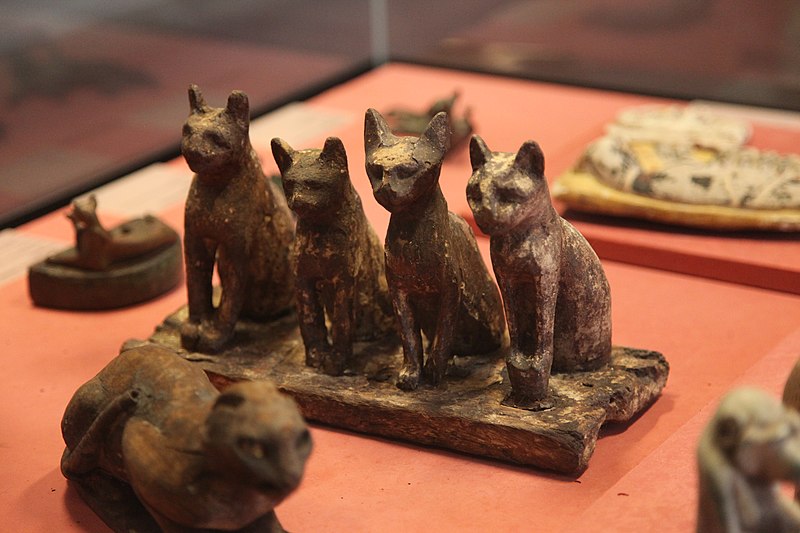 Cats have been domesticated since around 7500 BC – that means they've been in the company of humans for nearly 10,000 years! It is believed that cats were drawn to farming communities due to the rodent populations, and served as "rodent patrol". This would suggest that cats basically domesticated themselves, meaning they lived alongside humans willingly and weren't forced into cages.
---
#6. The longest cat is 3 ft. 11 inches in length
According to Guinness World Records, the longest cat in the world is named Barivel – a Maine Coon from Italy – who measures 120 cm, or 3 ft 11 inches long!
---
#7. Cats have more bones than humans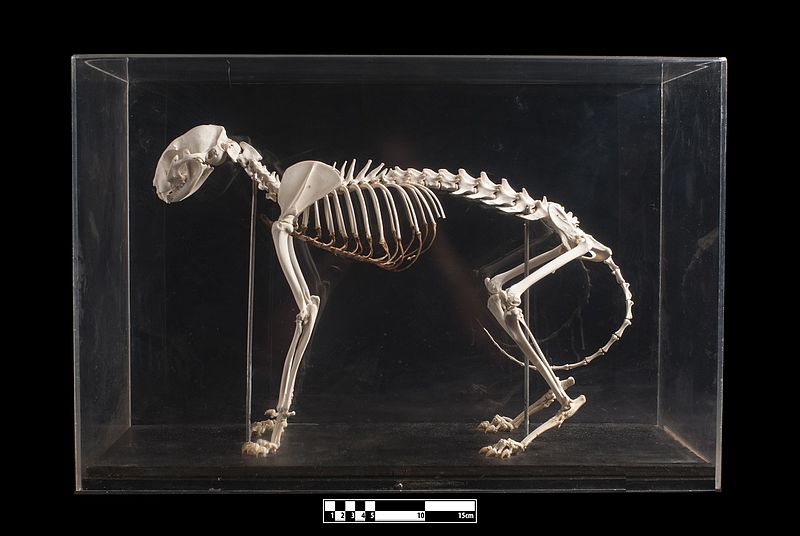 A cat has more bones in their body than us humans – 244 to be exact! Humans only have 206.
---
#8. They feel comforted in enclosed spaces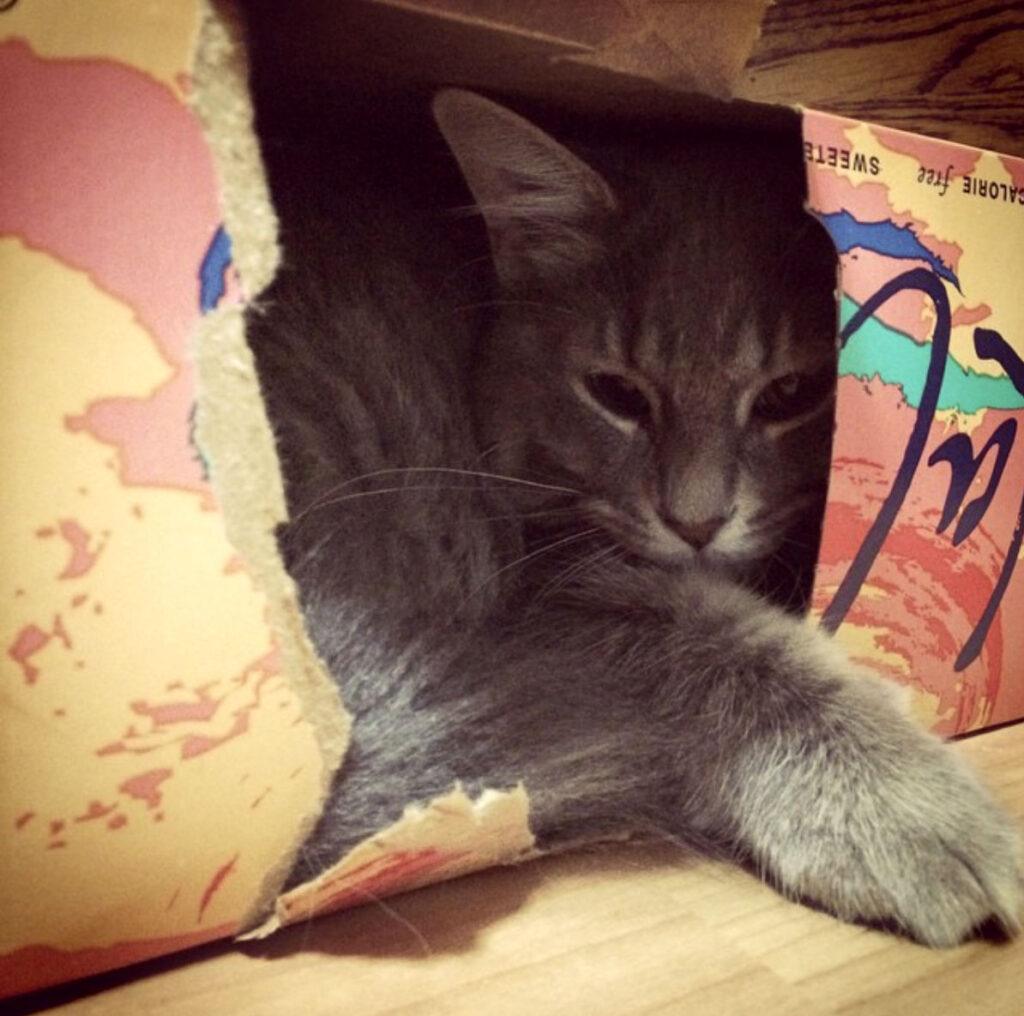 Cats like being in small enclosed spaces, like in boxes or under the bed, because it makes them feel comforted and secured
---
#9. They love to sleep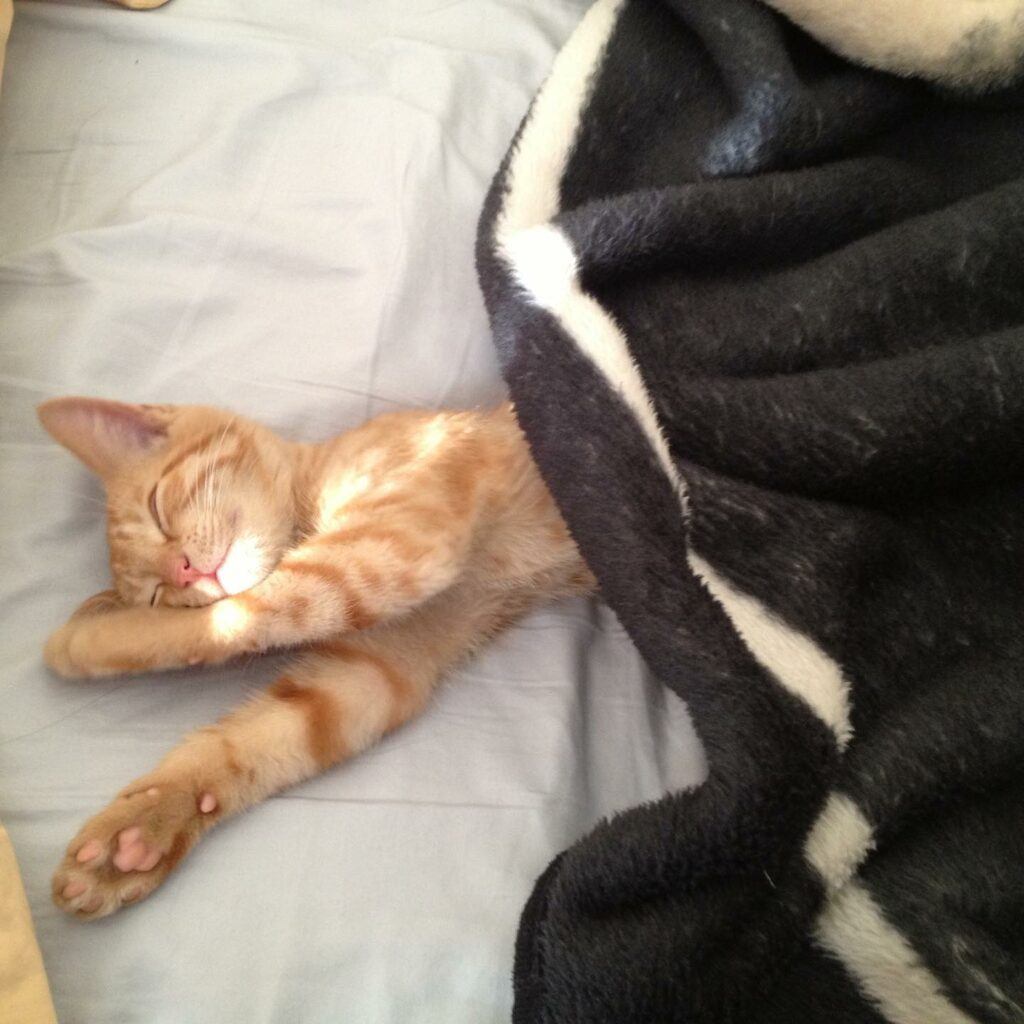 A cat spends nearly 70% of its life asleep – they can sleep up to 16 hours per day.
---
#10. Cats used to be worshiped like gods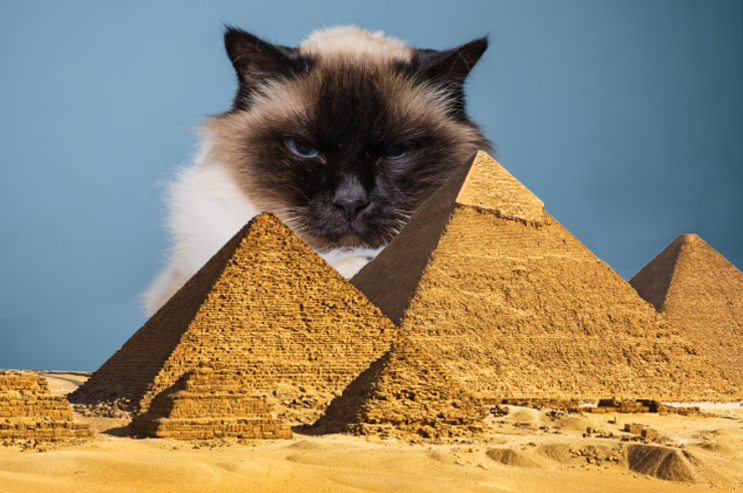 In ancient Egypt, cats were sacred and worshipped like gods. They believed cats were magical and brought good luck to the people, so they treated them very well. They also mummified them after death!
---
#11. Cats are the most common household pet in the United States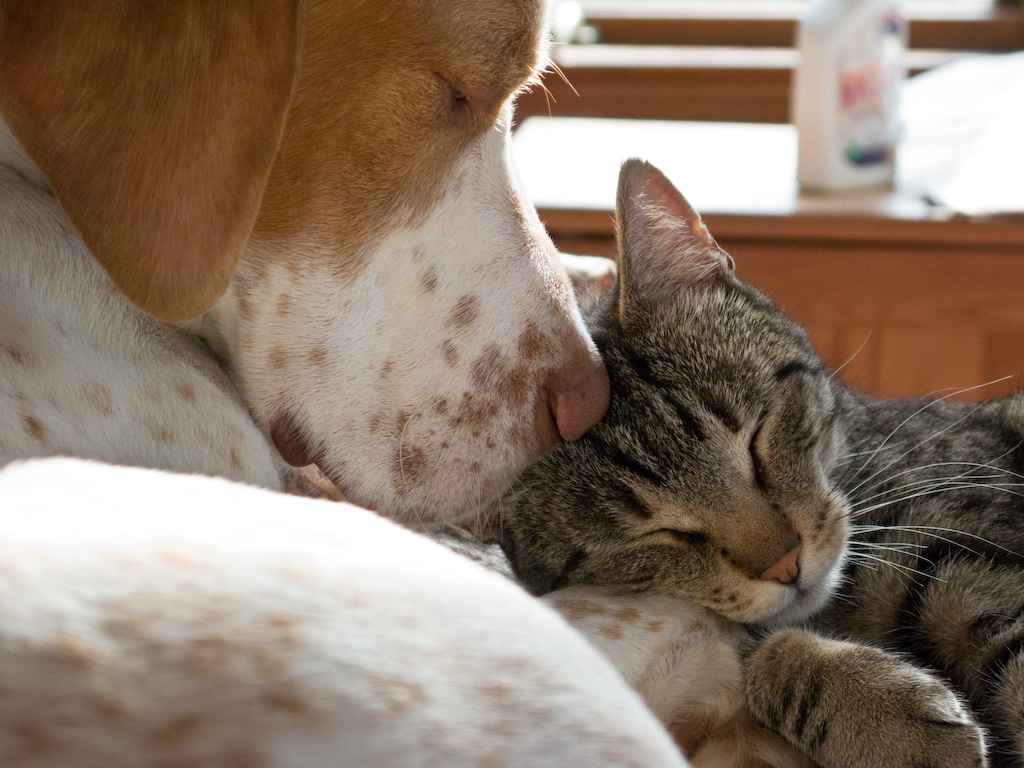 There are more pet cats in the United States than dogs! According to the American Pet Products Association 2017-2018 Pet Owners Survey, there were 94.2 million pet cats compared to 89.4 million dogs. Now this refers to the number of actual pet cats, not the number of households that own them. Many people have lots of cats (and dogs).
---
#12. The oldest cat (on record) lived to be 38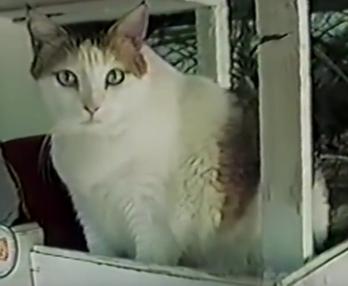 The longest living cat on record was named Creme Puff. She was born in 1967 and lived until 2005 – dying at the ripe old age of 38! That's totally crazy!
---
#13. Indoor cats live much longer than outdoor ones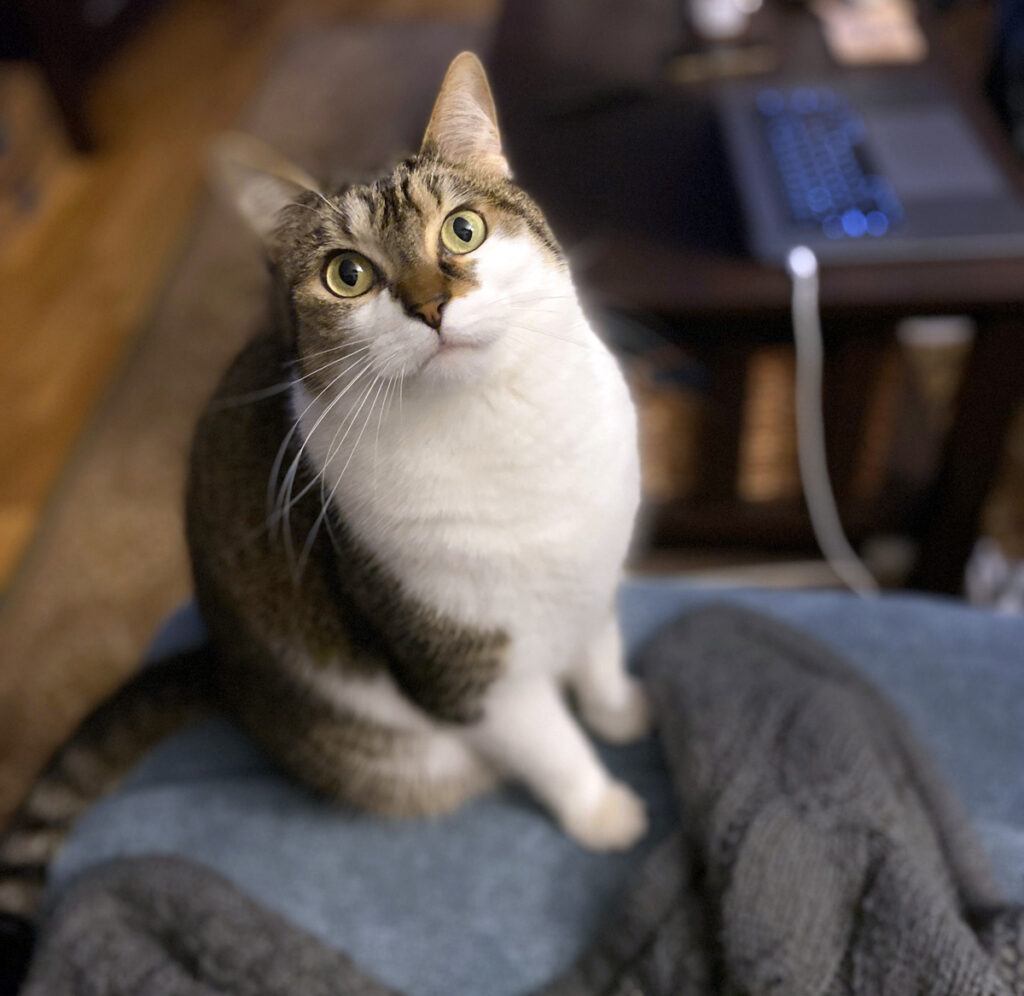 The average lifespan of most house cats is 10-15 years. Entirely outdoor cats (strays) typically only survive 2-5 years.
---
#14. Most cats are domestic shorthairs (aka mixed-breeds)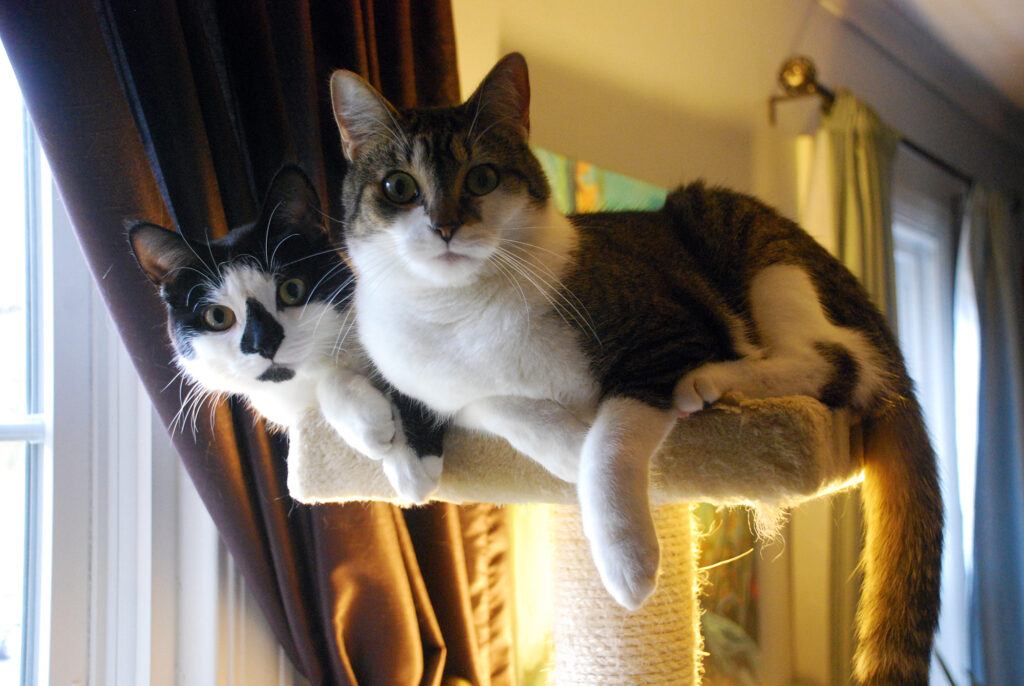 An estimated 95% of cats are actually mixed breed "mutts" or referred to as Domestic Shorthairs. These are different from British or American Shorthairs, which are both purebreds.
---
#15. Chocolate is dangerous to cats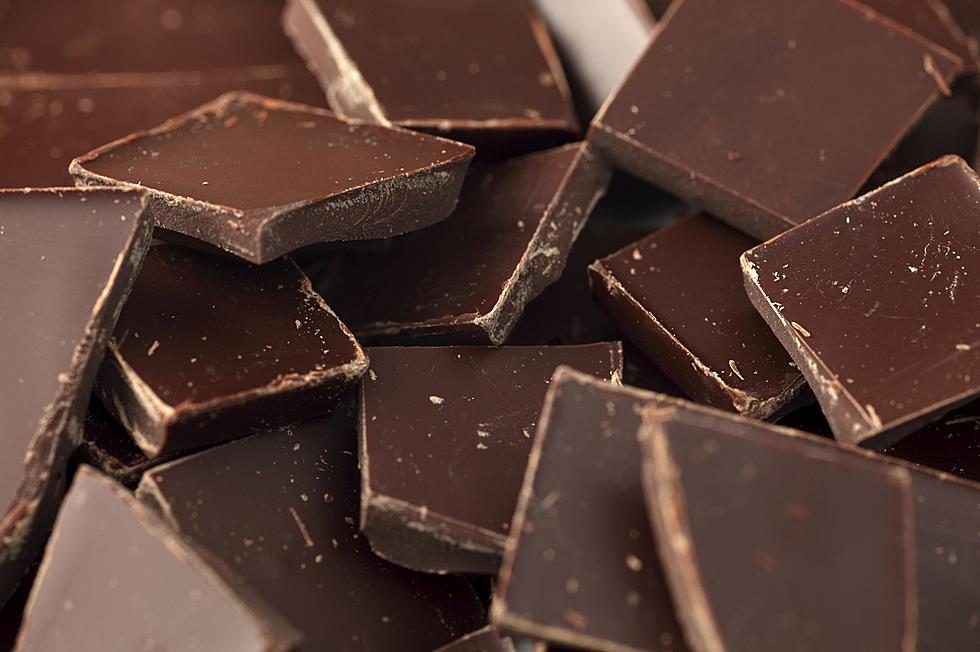 Chocolate is dangerous to cats due to a component within cacao called theobromine. The most toxic forms are cocoa powder or baking chocolate since they have a higher concentration of cocoa.
---
#16. They can jump high!
Cats can jump up to six times their length.
---
#17. They're crepuscular, not nocturnal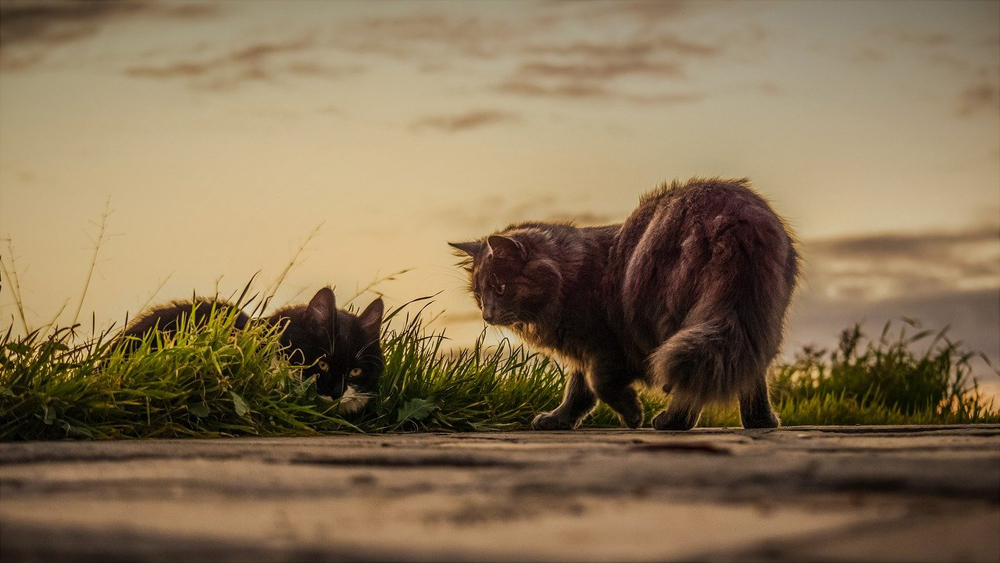 Contrary to popular belief, cats are more of a crepuscular animal than a nocturnal one. This means they're most active around the very early morning hours (dawn) and the late evening (dusk). 
---
#18. They love humans
Cats thrive on human companionship, and can get lonely too. They're not as cold and unloving as some people portray them.
---
#19. They have many distinct meows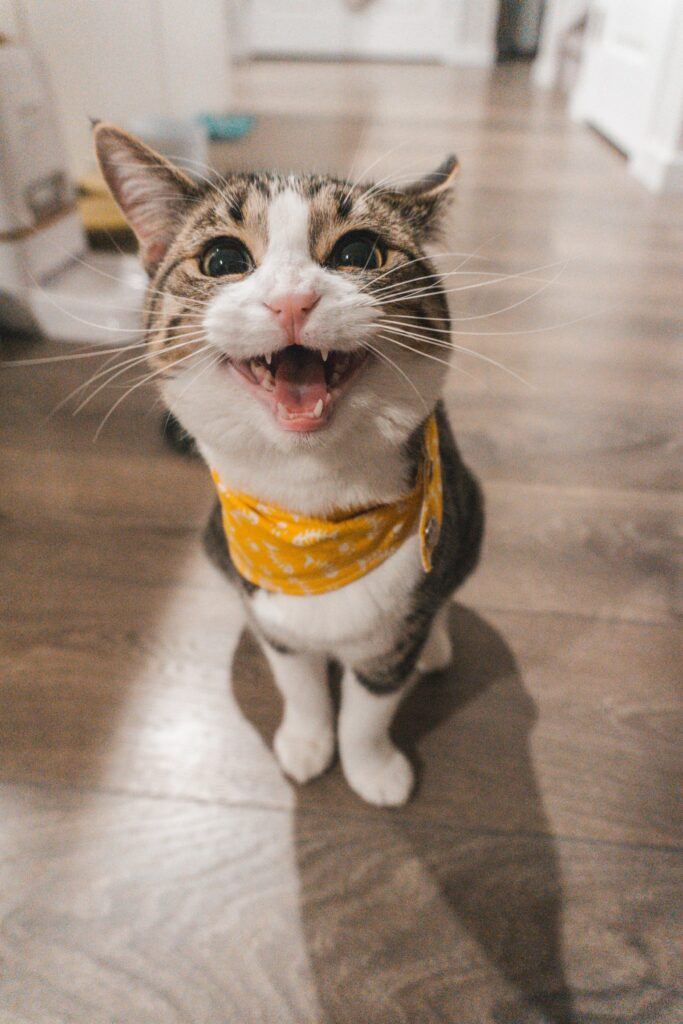 Cats have many distinct meows they use to communicate. Experts believe it could be over 60. 
---
#20. Cat purrs are very relaxing, but they don't always mean a cat is calm
A cat's purr doesn't always mean it's happy and satisfied. Cats also purr when they're stressed, anxious, or uncomfortable.
---
#21. Most cats are lactose intolerant to some degree
Cats may love milk, but it's very common for them to be lactose intolerant and experience tummy troubles if given too much. This is why it's not a good idea to give a cat milk. They don't need it!
---
#22. Calicos are not a breed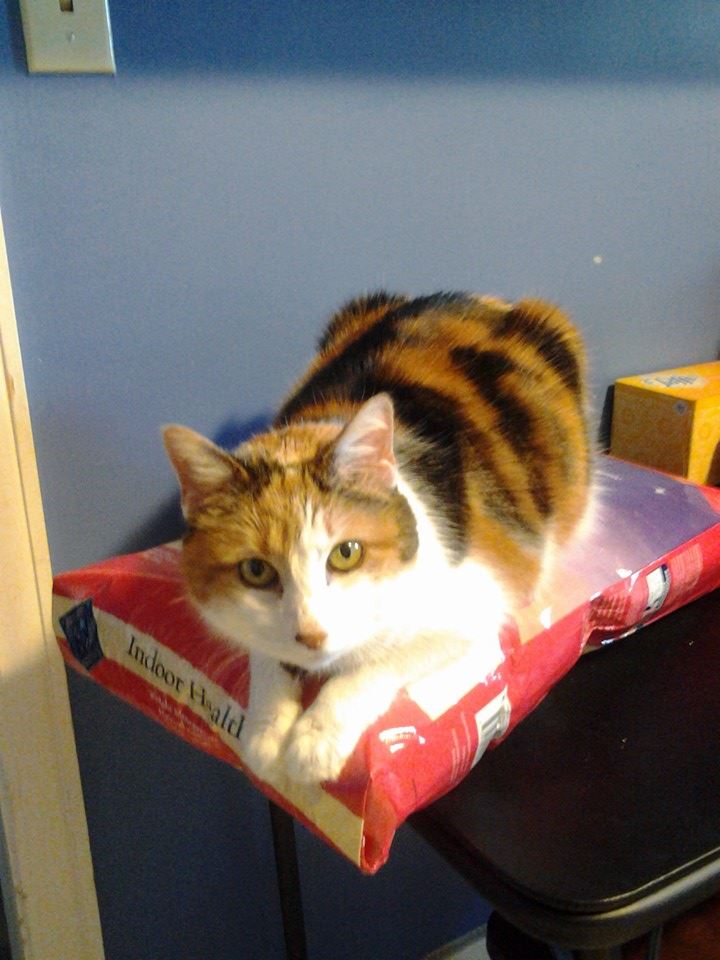 Calico cats are not a breed, but rather named for their specific coat coloring of white, orange, and black. Another interesting fact about calicos is 99.9% of them are females.
---
#23. Most orange cats are males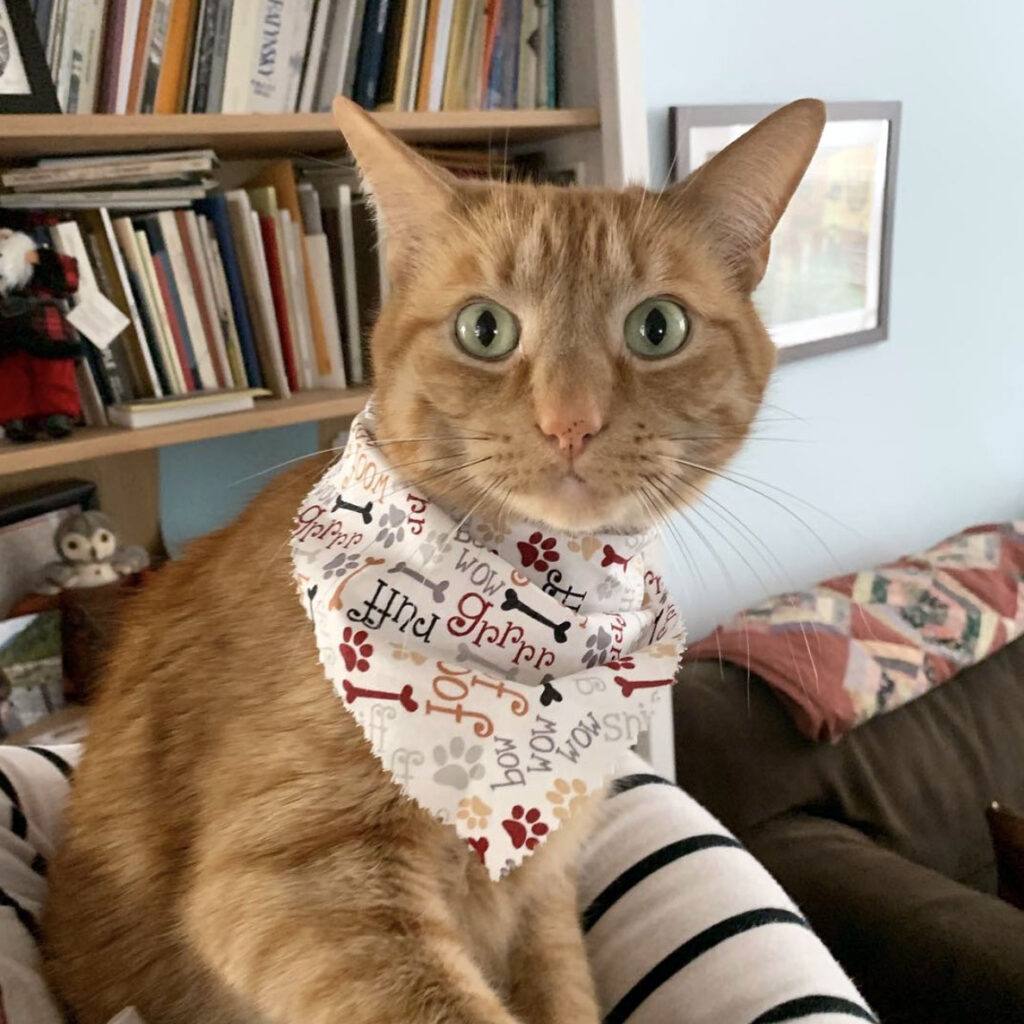 The vast majority of orange cats are males – approximately 80 percent. The reason behind this is due to the fact that the gene code for orange fur is on the X chromosome. Male cats only have one X chromosome, while females have two. This means a female cat must inherit two orange genes from her parents in order to have orange fur, while a male cat only needs to inherit one.
That's all just a complicated way of saying that it's statistically more likely for a male cat to end up with orange fur than a female.
---
#24. Most cats hate getting wet
Have you ever tried to give a cat a bath? It's not fun… most of them will absolutely hate it. Cats have A LOT of hair on their bodies and it can take an extremely long time for it to dry, making them rather uncomfortable.
---
#25. Why cats eyes appear to glow in the dark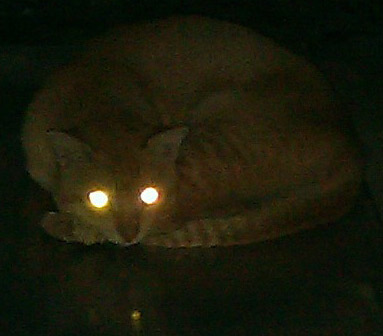 Cats' eyes appear to "glow in the dark" due to a tissue in the back of their eyeballs called the tapetum lucidum. They can't see in total darkness, there must be at least some level of light.
---
#26. Cats have as many hairs per square inch as you do on your ENTIRE head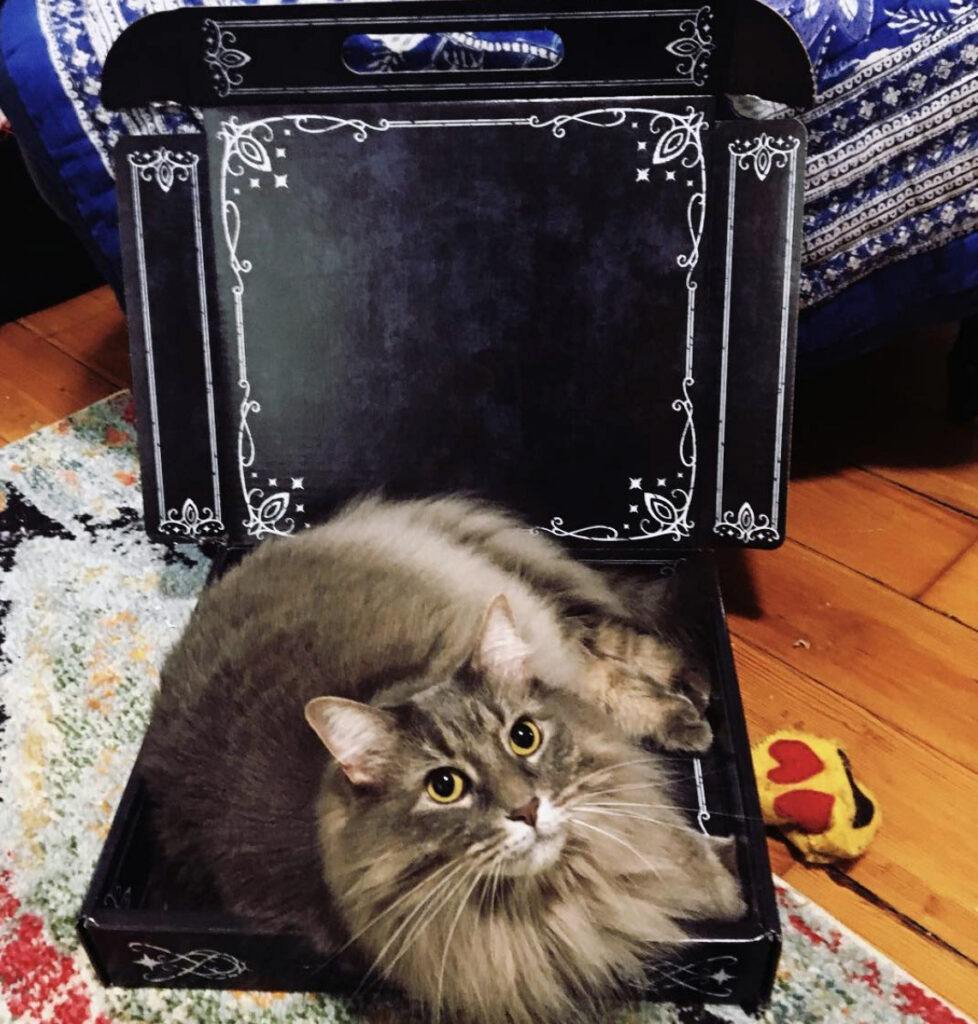 Cats have anywhere from 60,000 to 120,000 hairs per square inch on their body. That's about as many as you have on your entire head!
---
#27. Their sense of smell is 14x stronger than ours
---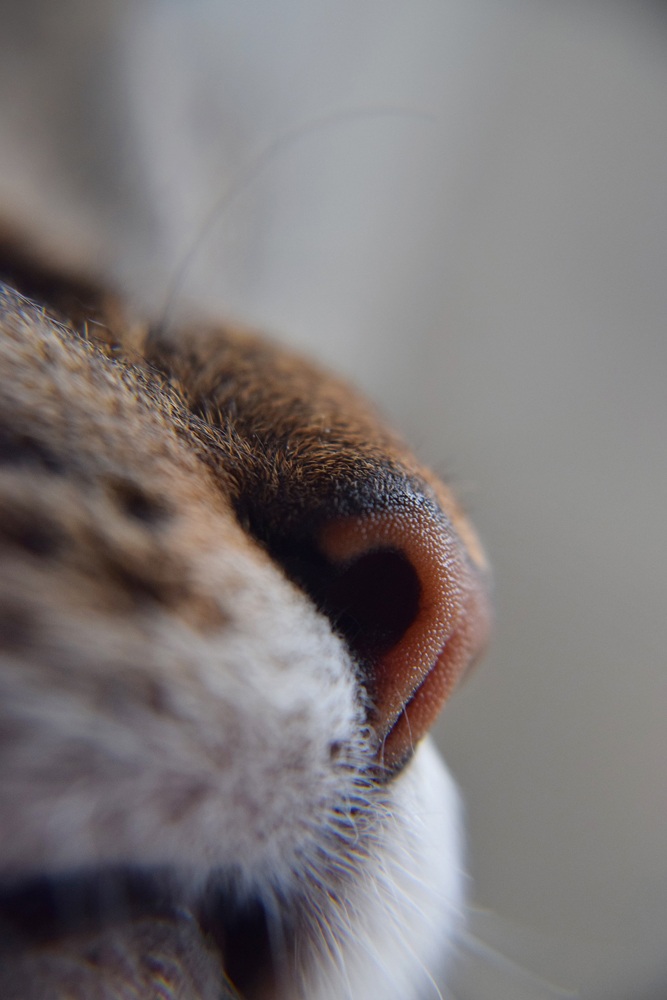 Cats have more than 200 million odor sensors in their nose. Their sense of smell is 14x stronger than yours.
---
#28. Many cats aren't attracted to catnip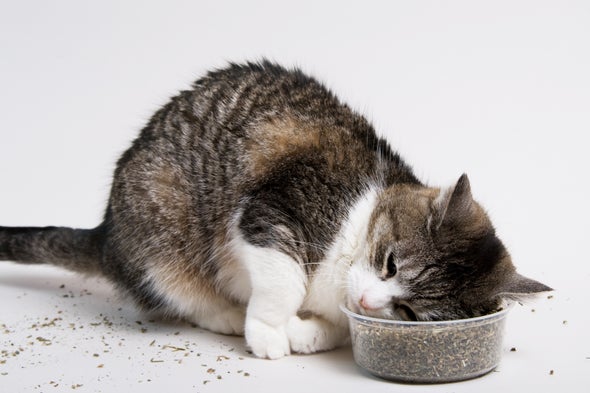 A cat's attraction to catnip is due to genetics. Research shows that up to half of all cats don't have the gene that causes them to react to it.
---
#29. They have no eyelashes, instead they have a third eyelid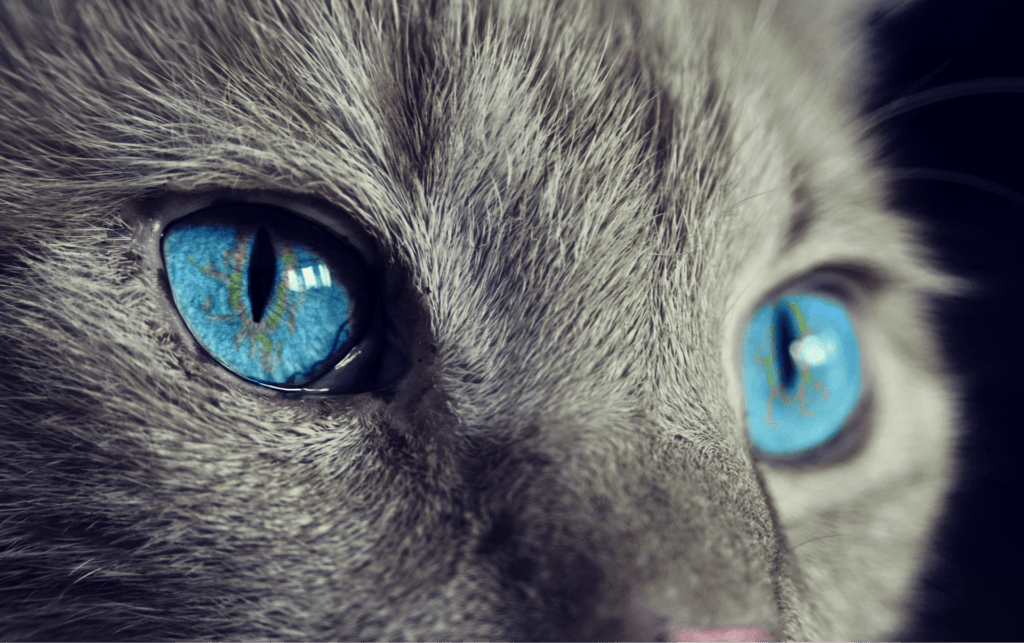 Cats don't have eyelashes because they have a third eyelid or nictitating membrane. This is sometimes referred to as a haw.
---
#30. If they stick their behind in your face, it's a good sign!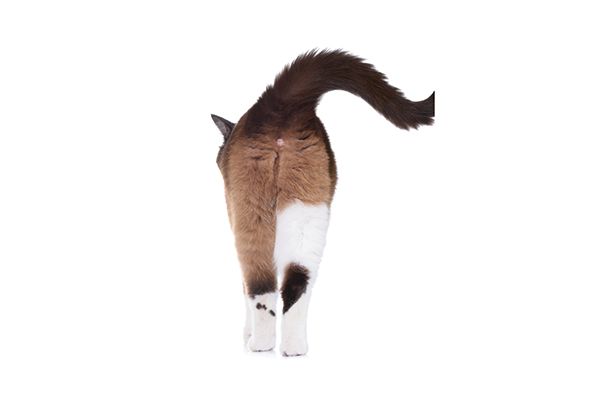 When a cat sticks their butt in your face, it's a sign they like you! This is because cats are putting themselves in a vulnerable position when they turn their back to you, so they are telling you that they trust you completely.
---
#31. Their whiskers help them "see" in the dark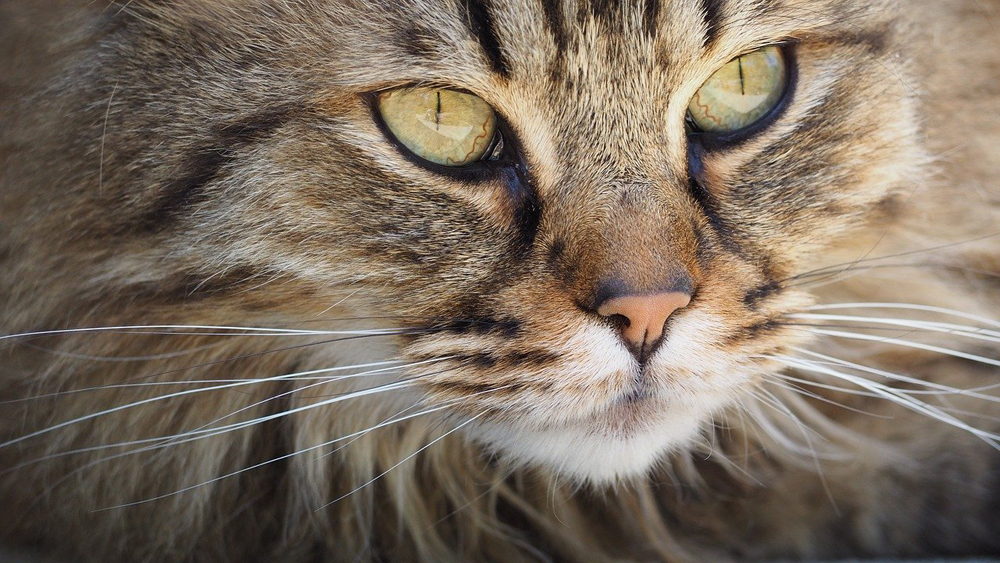 A cat's whiskers help them navigate their environment. They help cats "see" in the dark to locate prey and avoid predators.
---
#32. Maine Coons are the largest domesticated breed
Maine Coons are the largest breed of domestic cats. The typical range of a healthy male is between 13 – 18 lbs, and females can range from 7.9 – 12 lbs. A fully grown Maine Coon can be 3.3 ft long, from nose to tail.
---
#33. Cats' tongues are full of little spikes (and look kind of creepy)
Cats' tongues are filled with little spikes called papillae, which are great for licking the bones of their prey clean and keeping themselves well-groomed. If you've ever been licked by a cat, you know it feels rough like sandpaper!
---
#34. When a cat hisses, it's on the defense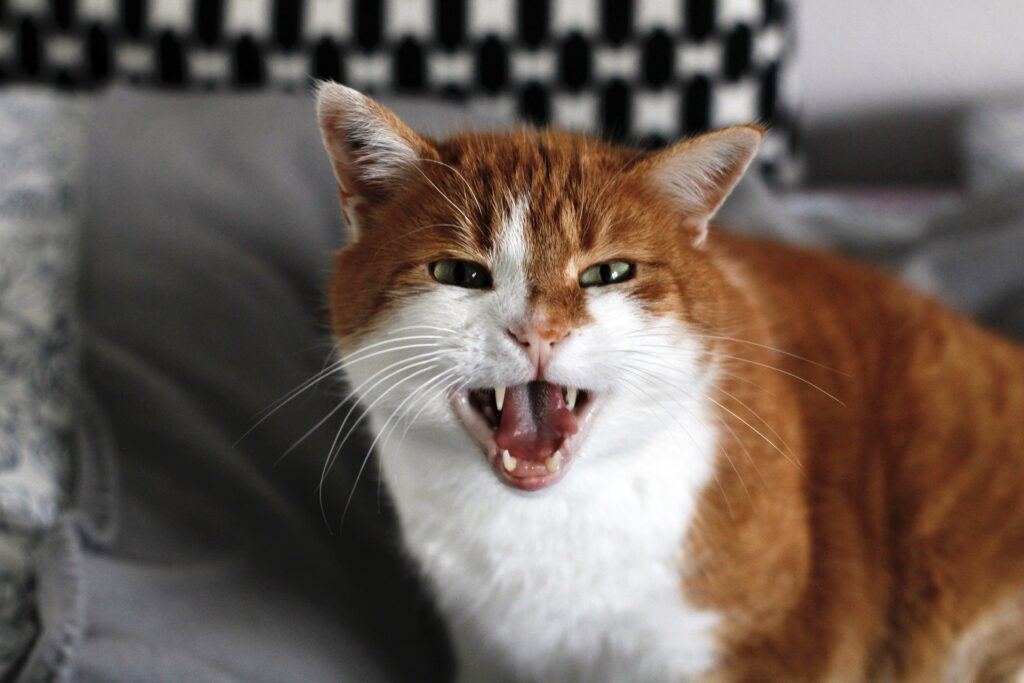 Cats don't hiss out of aggression, rather it's a defensive form of communication – they're telling you to STAY AWAY.
---
#35. Some cats have extra toes!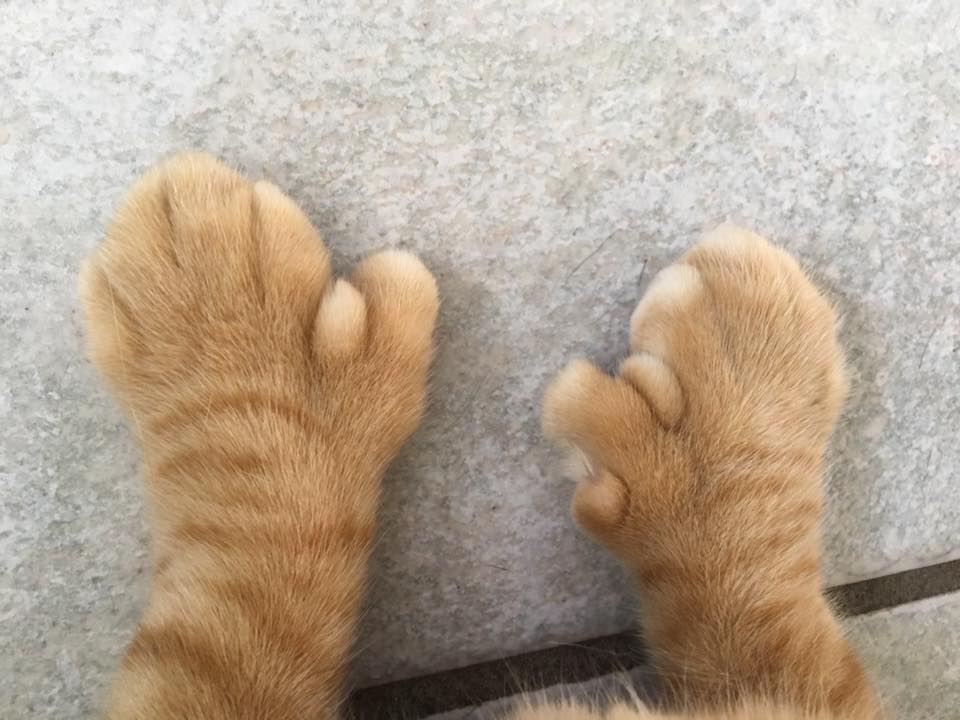 Certain cats have one or two extra toes on each paw pad and are called polydactyl cats. This is an interesting but rather harmless genetic mutation, similar to when humans are born with webbed toes.
---
#36. Kittens from the same litter can have different dads! (What?!)
Kittens from the same litter of cats may have different dads. This is because female cats can release multiple eggs while in heat.
---
#37. Cat nose prints are unique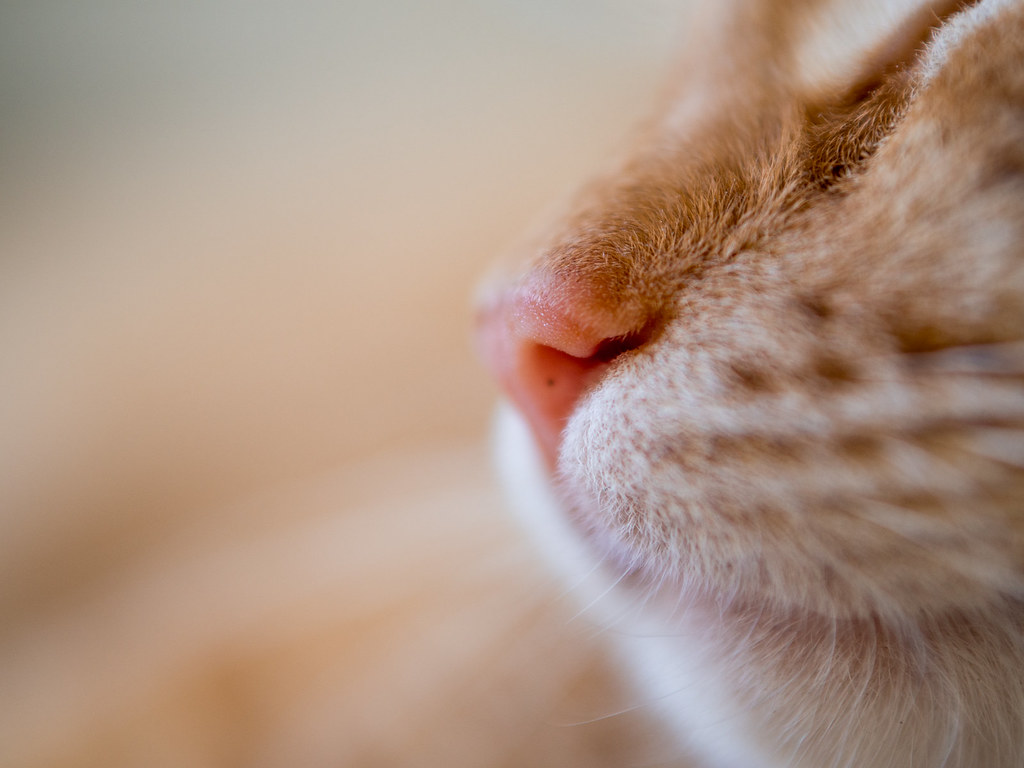 Cats' nose prints are unique, just like snowflakes and human fingerprints.
---
#38. "Grumpy Cat" had a grumpy looking face due to feline dwarfism and an underbite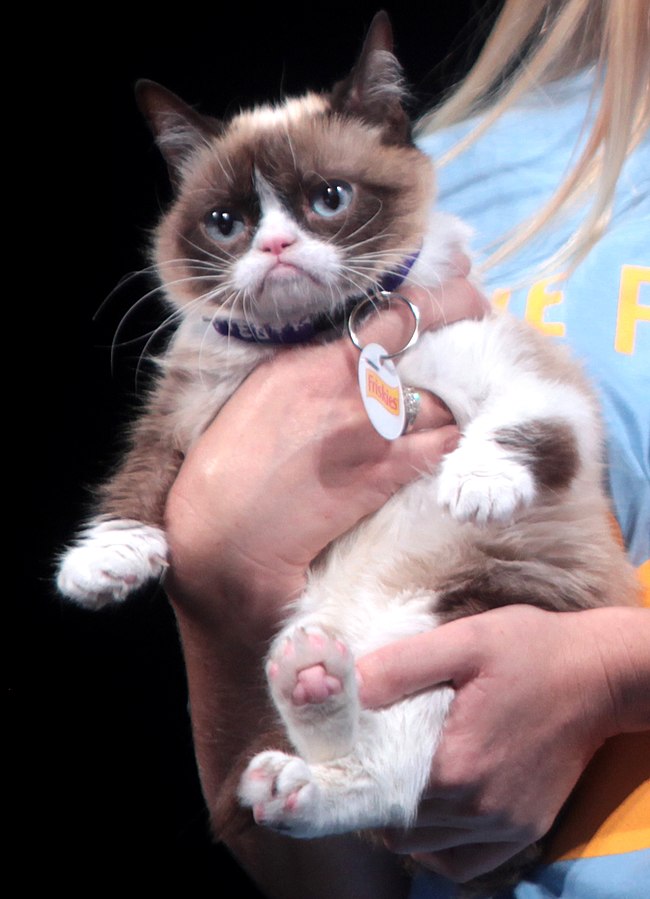 The internet superstar Grumpy Cat's actual name was Tardar Sauce. Her facial appearance was caused by an underbite and feline dwarfism. Grumpy Cat passed away in 2019.
---
#39. They spend A LOT of time cleaning themselves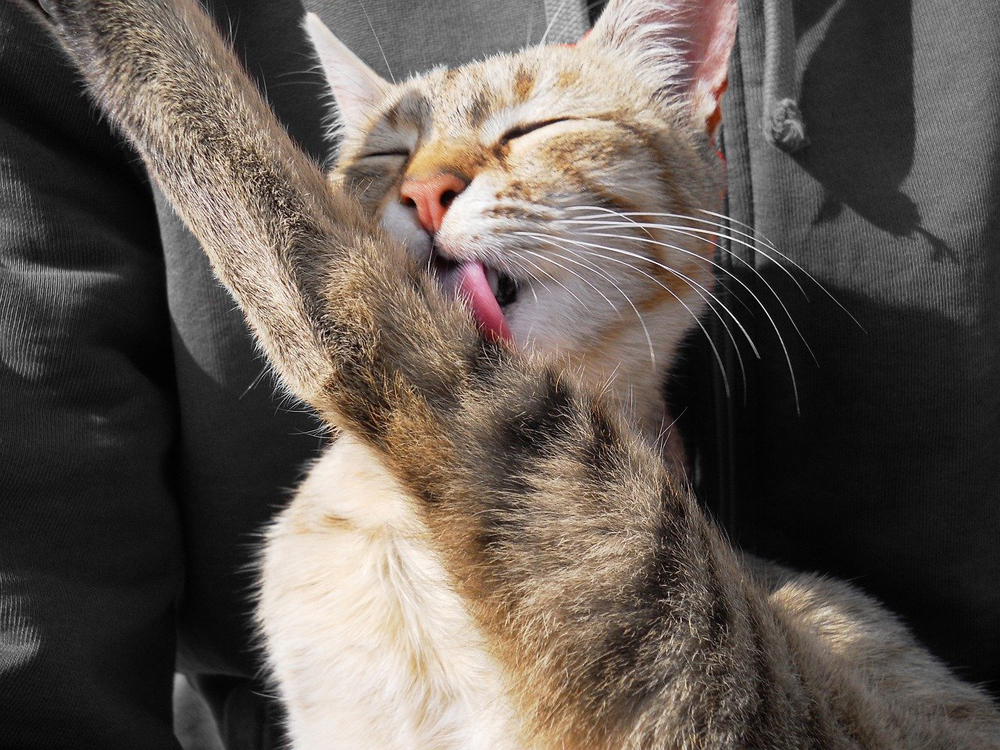 Cats can spend anywhere between 10 – 50% of their waking hours grooming – that's roughly 1-5 hours per day. There is no need to give a cat a bath, they do a great job of it on their own.
---
#40. They're excellent at squeezing through very small spaces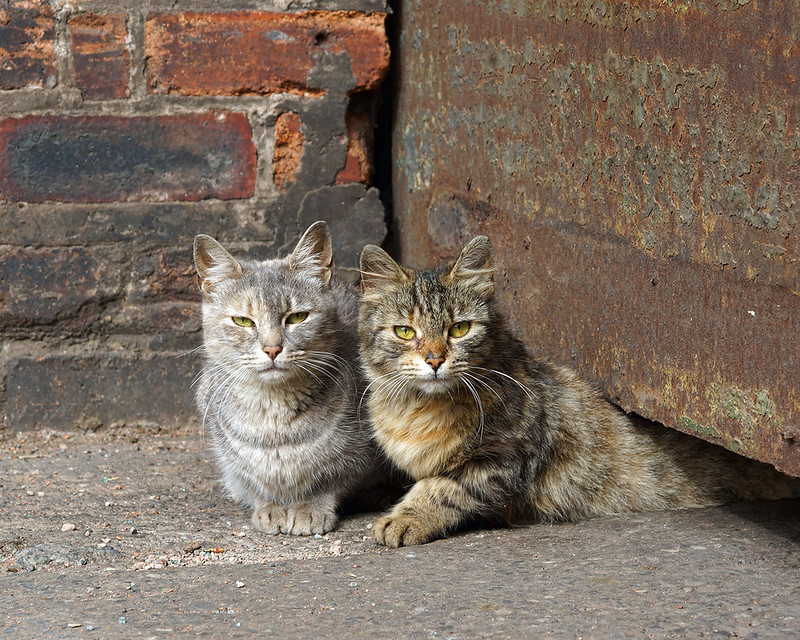 Cats have the ability to fit in surprisingly small spaces compared to their size. This is because they have very flexible spines and their collar bones are not rigid like ours.
---