This post may contain affiliate links. This means I may receive a small commission if products are purchased through them. All opinions are honest and remain my own.
I always have thought candy-themed cat names are really cute, so I decided to make this list of over 100 (I think there are 119 to be exact)! I will say that creating this list made me realize that there is pretty much no candy in existence that begins with the letters, E, I, Q, or X! If there are I didn't think they'd make good cat names! If you can think of one, let me know!
I had a hard time finding a huge list of candy all in one place, in alphabetical order to even come up with this stuff. I had to search from so many sources! So hopefully this can help you save some time when trying to find a sweet/candy name for your feline.
I didn't include EVERY type of candy (I was trying to stick to the ones that sounded like good names) and I didn't include all desserts either. This list is strictly candy!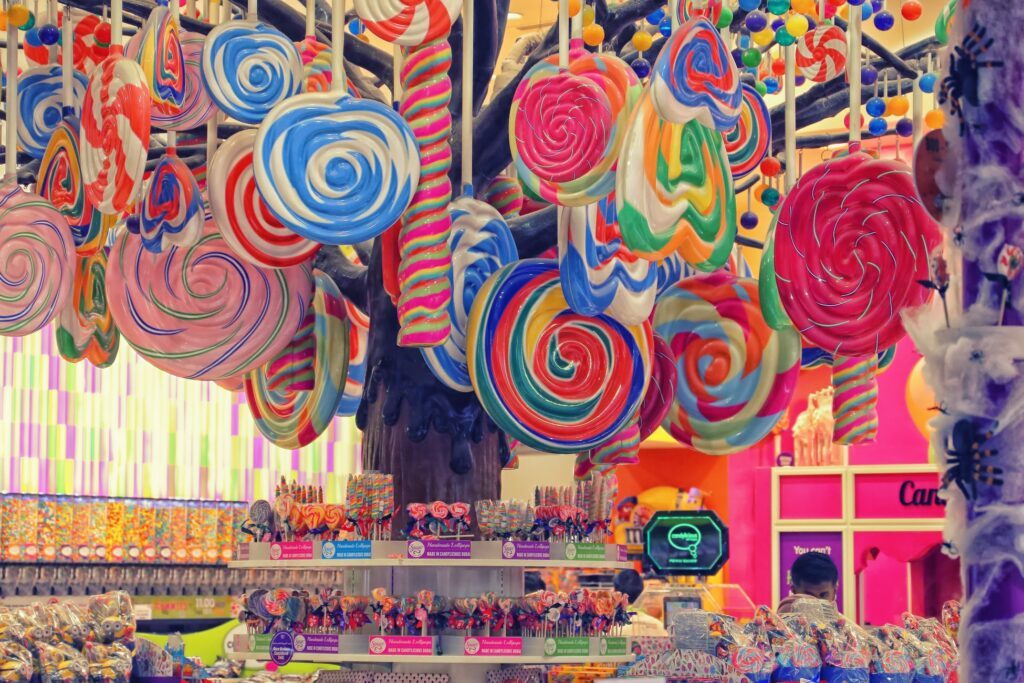 A
Abba Zabba
Almond Joy
Altoid
Andi (Andies Mints)
Aero
B
Butterfingers
Buttercream
Butterscotch
BlackJack
Bubblegum
BonBon
Baby Ruth
C
Candy Corn
Caramel
Caramello
Chocolate
Charleston
Charms
Chuckles
Cinnamon
Cocoa
Clark
D
Dots
Doublemint
Dum Dum
Double Bubble
Dove
F
Fireball
Fudge
Flicks
Ferrero
Freddo
Fruit Gem
G
Gum Drop
Goo Goo
Gusher
Gummy Bear
Gobstopper
Godiva
Goober
H
Hershey
Hot Tamale
Hi-Chew
Heath
Hubba Bubba
Haribo
I
Ice Breaker
Ike (Mike and Ike)
J
Jawbreaker
Jujubes
Junior Mint
Jelly
Jelly Bean
Jolly Rancher
K
Kit Kat
Krabby Patty
Kisses
Krackel
L
Laffy Taffy
Licorice
Lifesaver
Lemonhead
Lindt
Lollipop
M
Mamba
Milk Dud
Milky Way
3 Musketeers
Mary Jane
Mento
Maple

O
Orangehead
Oh Henry
Old Faithful
P
Peeps
Pocky
Pop Rocks
Pez
Pixie
Peppermint
S
Skittles
Sixlets
Sour Patch
Starburst
Spree
Sweet-tart
Snickers
Sweetheart
Skor
T
Taffy
Toblerone
Tootsie
Twizzler
Twix
Taffy
Toffee
Truffle
W
Whoppers
Whittakers
Werthers
Warhead
Whatchamacallit
Willie Wonka